Navjot Singh Sidhu aka Sherry bhaji misses no opportunity to share fond memories of his late father Sardar Bhagwant Singh. Like many of his life's stories, there is one instance which brings a smile on his face even today! You may already know that quite like Navjot Singh Sidhu, his father Sardar Bhagwant Singh too was a decent cricketer. Apart from being a good cricketer, he was also a popular public figure who served as an Attorney General of Punjab's State Government.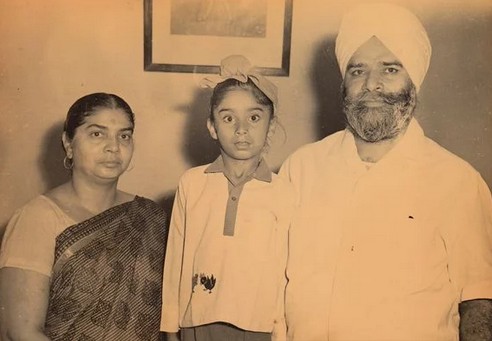 No wonder, his son inherited his genes and explored cricket followed by politics. All thanks to the upbringing of Sardar Bhagwant Singh who shaped his son's character with lot of stealth and demeanor. Nevertheless, even all this discipline and regulations couldn't impede him from indulging into all sorts of mischief. This naughtiness landed Navjot into deep trouble when he broke his father's favorite 'Manja' while jumping upon it.
Though his father was a loving soul deep down his heart but on the surface he was strict like a headmaster, so young Navjot took no time to realize what was going to happen next as soon as that 'Manja' fell apart. He tried his level best to cover up his mistake by hiding that broken portion but unfortunately, this cover-up job couldn't last long. That Manja fell apart as soon as his father sat on it.
The broken state of that Manja enraged his father more furiously because for him it was his dearest possession. A raging Sardar Bhagwant Singh called out his son Sherry's name in a furious voice whereas Sherry who saw it coming a bit earlier was busy preparing himself for this punishment.
In that process, he donned 6 pajamas to minimize the pain of beating and not only Pajamas he also wore 3-4 Kurtas to protect his back. Therefore, after making all convincing preparations he started walking towards his father.
Upon arriving there, he found his father in an expected state of anger and had prepared himself to face the wrath. But suddenly the episode took a 360 degree-turn when his father noticed something strange in his appearance.
Also Read: When Alam Lohar's Disregard To Punjabi Music Infuriated Kuldeep Manak!
His father then pulled him closer and started inspecting his attire and upon inspection, he found that his son was wearing 4 kurtas one above other. This threw him into a fit of laughter. Upon asking, little Navjot confessed that he has done all this to minimize the pain of beating.
As soon as these words fell into the ears of Sardar Bhagwant Singh he cracked into laughter and all his anger flew away like a piece of camphor!
---