Vikramjeet Virk, a lad from a small village in Karnal, Haryana had a dream to make it big in tinsel town. He has been part of the entertainment field for over a decade. His return to his Punjabi roots happened this year and his villainous performance captivated the Punjabi film buffs so much that the man got flooded with film offers.
GhaintPunjab talked to Vikramjeet Virk about his journey in the entertainment field as a model, actor in the tele-world, films and more. Here's what the man had to say:
Beginning
"I always wanted to get into modelling. Rahul Dev was my inspiration and I would look out for anything related to him in magazines and newspapers. After school, I moved to Delhi for further studies where I got my portfolio done. I was only nineteen when I bagged my first modelling assignment as a ramp model. It was a thrilling moment for me, but back home my parents were not happy about my career choice."
Struggle
"I didn't face any difficulty while studying in Delhi. But on shifting my base to Mumbai, I did have to struggle for regular work. Even though back home I was getting offers to appear in Punjabi songs but those projects lacked quality."
Vikramjeet did not fall prey to the Mumbai work culture. Rather, he hardly socialised or attended parties. The man visited the gurudwara as his daily routine. Breaking the myth that one needs to be a part of the glitzy culture to get work, Vikramjeet made a name for himself in the modelling world.
Success as Model
"I did ramp walks for big designers like Rohit Bal, Manish Malhotra, Abu Jani, Ritu Beri, Rohit Gandhi and more. I was the face of one of Kingfisher's beer brand for two years. I did ads for Kamasutra which were shot very effectively. I was also the face of the initial season of IPL."
Acting
Virk was seen in an important role in Ashutosh Gowariker's Khelien Hum Jee Jaan Se. Sharing his experience about the film he says, "It was a great experience to work with a reputed filmmaker like him."
Also Read: Popular TV Actress Sakshi Tanwar Started Her Acting Journey From A Punjabi Serial!
South Cinema
"While I was doing Ashutosh's film, I got noticed by someone from the South industry. That's how I got my first Malayalam film Casanova which was received well. Soon after, I started getting more acting offers from the south, especially in Telugu films.
Talking about speaking dialogues and dubbing, he says, "Initially I would memorise through repetition and have even dubbed for one of my films but I wasn't too convinced with my work. Then, I started learning the language to understand the meaning and essence of what's being said by the character. This has proved to be very helpful for my work."
Serials
"I was busy with Telugu film projects when Zee Tv's serial Shobha Somnath Ki came my way. The team approached me after seeing my pictures but due to my work commitments, I refused the offer. The team kept insisting me and I took the offer. The role of Mehmood Gaznavi has personally been impressive."
Virk even won the Zee Award for Best Actor in a negative role. Though he was seen in more serials like Devon Ke Dev Mahadev, Maharakshak Aryan and Suryaputra Karan, which were aired on popular tv channels like Zee, Sony & Colors, he chose to discontinue this line of work.
"After a point it became very hectic to continue with serials. With shows being stretched beyond a point, there was no creative satisfaction."
Hindi Films
While he was still busy with Telugu films, Vikramjeet ventured back into Hindi Cinema.
"Working on Battle of Saragarhi was like a dream come true. It was one character that was so close to my heart. Working under a genius like Rajkumar Santoshi was itself a learning experience. It was for the first time I had attended an acting workshop before the shoot of the film. I had grown my beard for the role and did not feel like trimming it, even though the film's future was undecided. Everyone had worked so hard on the film but after reviving once, it got shelved.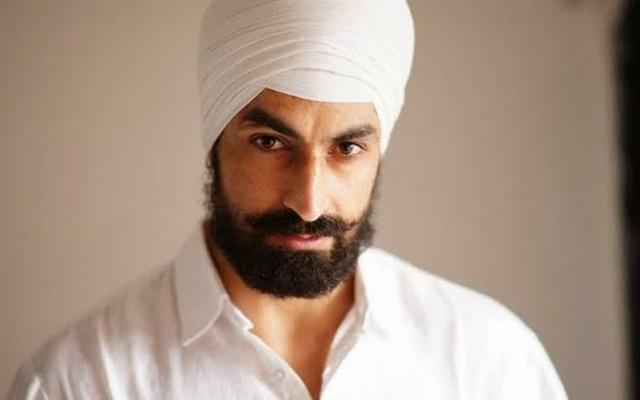 Around the same time I was working in Drive, a project under Karan Johar banner Dharma Productions."
When we asked why the film was directly released on digital platforms, Virk said, "It was the producer's decision, though I wish it could release theatrically. The Makhna song from the film was a chartbuster. It felt good when I got favourable reviews for my role."
Punjabi Films
Virk had done a Punjabi film years ago but stayed away from the industry all this while.
"I had my hands full with projects down south and in Mumbai. Punjab and Punjabi is my comfort zone and I was getting offers from Punjab but nothing exciting was coming my way. The makers of Ik Sandhu Hunda Si initially had Mukul Dev in mind, Rakesh Mehta gave me a narration and I liked my role. I want to do more Punjabi films but quality Cinema."
Also Read: Blog : Here's How Educated Our Pollywood Celebs Are
Opining about the industry being a singer driven one, Virk shares, "When we look at Hindi films, they talk about nepotism,and in Punjabi, it's the singer being the face. Frankly, that is the decision of the producer and creative team."
Dream Roles
"I am fascinated by historical characters or something on the period set up. I have done such characters on TV and down south in films like Rudhramadevi (which had Bahubali fame Anushka Shetty in lead role and film was among the top five grossing Telugu films of the year). I was excited about the Battle of Saragarhi too. So, characters I'd love doing would include something like the one Gerald Butler did in 300.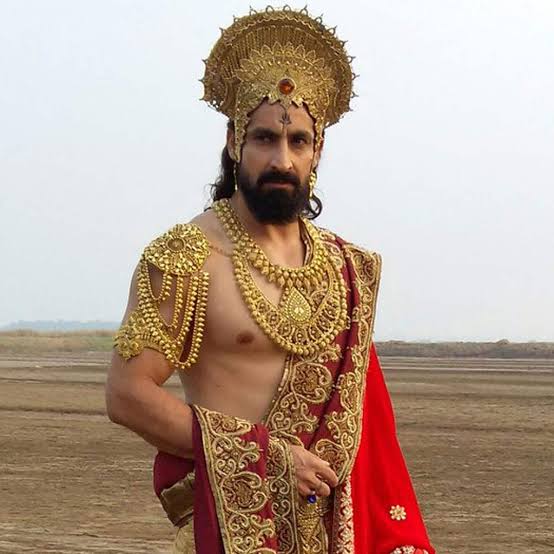 But its best to not plan anything and go with the flow. All I am focussing on is good work, no matter the medium or the language. As a matter of fact, I've even done a Chinese film which was titled Buddies In India."
Fitness
"I think what I am today is because of my fitness. I was selected for certain roles as the makers found me suitable for those characters. I do cardio, sports, martial arts, and a variety of other exercises.
Talking about myths related to the food he says, "I think the diet plans or supplements are all about business. You can't get strength by starving yourself. Overeating is definitely bad but one should not restrict himself from taking a regular diet. A definite routine of exercise and physical activities must be followed. When in Punjab, I stay in my village. But I make sure to visit the gym every day which is 30 kilometers far from my place. Now during the lockdown, I am not able to go out, so I keep working out at home"
Forthcoming projects
"Before lockdown, I was shooting for the Punjabi film Nishana. We had almost wrapped up the film with hardly less than a week's work left but now, let's see when it will be resumed. I had shot for a web series called Mughals, which will be out on Hotstar and was in talks for a few more Punjabi films but due to lockdown, all talks are currently on hold.
On the lockdown effect he concludes, " Looking at the positive side, I would say things will settle down but will take some time."
---