A shocking update has reached us from inside sources about the ugly split of Punjabi singer Dilpreet Dhillon and his wife Aamber Dhaliwal. If rumours are to believe, the couple parted ways after Aamber found out that she was Dilpreet's third wife!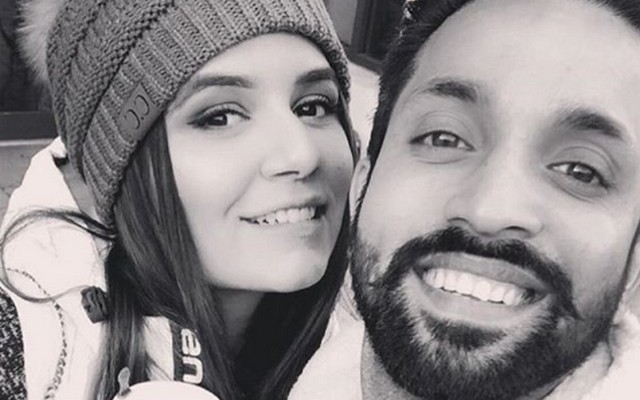 Even we couldn't believe this news as we've always seen the couple drooling over each other on social media but if you check Aamber's Insta handle, it does not have any pics of the couple anymore. Aamber has even changed her username to Aamber Dhaliwal, which was earlier Aamber Dhillon.
Dilpreet had even shared a story stating that every relationship has its own problems and misunderstandings. He further wrote, "With folded hands, I appeal to everyone for letting this stay a private affair. If things get sorted, we will let you know, and also, if not."
Married in 2018, Dilpreet and Aamber's wedding was a grand affair. The reception had a starry line up of guests and the videos from the venue were viral on social media. The couple had even featured in Punjabi songs together after their marriage.
Also Read: Psst: Have You Also Heard The Rumours About Sonam Bajwa's Secret Marriage?
In an interview with Ghaintpunjab, Dilpreet had shared his take on life after marriage. He said, "Marriage has surely changed me as a person. I am more responsible, more alert and surely more patient. As a bachelor, I usually had no fixed time to get back home but now I have my timings fixed because I know that my wife is waiting for me. I am eating healthy, homemade food which my wife cooks. My routine of eating, sleeping, exercising is also fixed now. I must confess that she's constantly on my mind and I feel responsible for her. I want to spend my time with her and my aim is to keep her happy, as much as I can."
It breaks our heart to realize that the couple has parted ways over issues out of life that has already passed. Let us hope they choose to live together again considering the moments they've spent blissfully with each other rather than cribbing over each other's past. (in case, that is the only issue)
Rest, time will tell.
---