In March 2020, just 3 months ago, Punjabi model Raavi Bal had posted about her engagement to Onkar Sandhu, the CEO of 5abi Records. Sadly, the man has passed away. The news was shared by Raavi on her snap story.
The couple had been pretty open about their relationship and in one of her posts Raavi had even taunted those who hide their relationship from their fans by quoting that she isn't the one who can hide her relationship and she'll openly share details about her wedding in days to come!
In a heartbreaking post about the passing away of her fiance, Raavi quoted: "Ehni cheti saath chadta mera onkar eni mushkil laggya c rabba tu jindagi deti sb kho leya mera mainu vi naal hee maar denda rabba ehnu maaran to pehla mainu kade ni yakeen hona hun tusi kde ni auna onkar". In another post she wrote: "Viah da te supna reh gya apna onkar wich wichaale chadta mainu".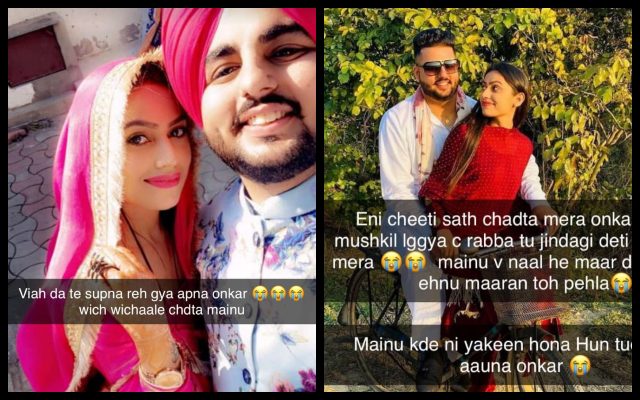 Inside sources reveal that Onkar died in his sleep. Some even state that he suffered a heart attack but the real reason for his death is yet to be confirmed.
It has also been told to us that Raavi had already lost her father and brother; Onkar's death has come as an unbearable shock for the model. Her journey in the industry has not been easy but she's managed to sustain herself through thick and thin.
Team Ghaintpunjab offers its heartfelt condolences to the entire family and we truly hope that Raavi gets the strength to bear this unfortunate loss.
---