There was a time when Punjabi cinema was limited to the northern part of our country, but now, given the international popularity of Punjabi films, it has expanded its reach all over the world. You may have heard of Punjabi movies making a lot of money in Canada and Australia, but do you know that it's also turning into a lucrative industry in Spain and Portugal?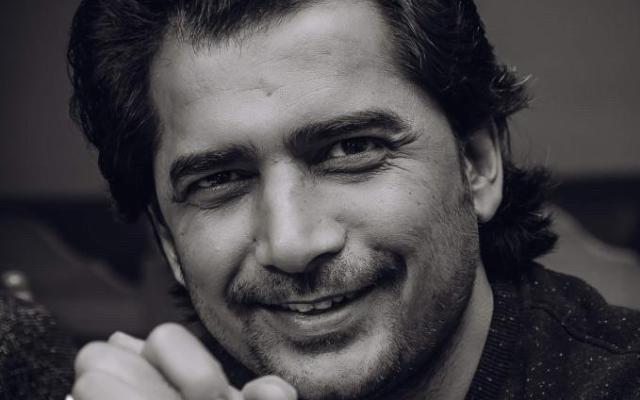 Ajay Jethi, the Money-Heist actor, is the man behind the success of Punjabi films in Spain. In an exclusive interview with GhaintPunjab, he talked about how he managed to distribute Punjabi films in Spain, a country Punjabis rarely talk about.
He remembered having flourished as an actor in Spain, he wanted to try his hand in movies of his mother tongue Punjabi language. It was during this time that Simranjit Singh Hundal (Director) met him. When Simranjit asked Ajay why he didn't distribute Punjabi films in Spain, Ajay answered, "No one releases any Punjabi movies here. Nobody knows if the audience is going to turn up."
Simranjit responded that it was only after the release of the movies that one might learn, and this turned out to be a motivation for Ajay. "Gun and Goal" was therefore the first Punjabi film to be released by Ajay in Spain.
Also Read: Patiyaale Di Queen Model Divya Chouksey Passes Away After Battling Cancer
On whether he faced any problems due to groupism in Punjabi producers, Ajay replied, "The real problem that I faced was to convince the cinema owners to release the movie. The audience didn't know where the cinema was."
After Simranjit, he admitted that it was Amardeep Gill who helped him in the release of his movie "Mitti Na Pharol Jogiya". After that, he continued to release Punjabi movies in Spain but it was "Gaddar" that brought him success in monetary terms for which he whole-heartedly thanked the team of Saga-Unisys.
He admitted that, while the road was full of difficulties until then, he had never encountered any problems due to producers or distributors. He has distributed a number of films from major production companies of Punjab.
For Portugal, Ajay said that Portugal's Punjabi film distribution started a little later than Spain. He said, "After our success in Spain, we decided to step into Portugal as well. With god's grace, we were the first ones here as well; we started off with the best films and to date, things have been pretty promising."
As far as the success of the film is concerned, he claims that it depends on the reviews of the film being made in India.
Ajay Jethi also spoke about his much larger journey from Patiala to Spain, which you can see in this interview.
---