It has commonly been seen that Bollywood stars born in Punjab have prevented themselves from coming to the Punjabi film industry. Although everyone has a different viewpoint and opinion, no one could really share the perfect response for this omission.
Well, seems like, in Vikramjeet Virk's case, we know the real reason!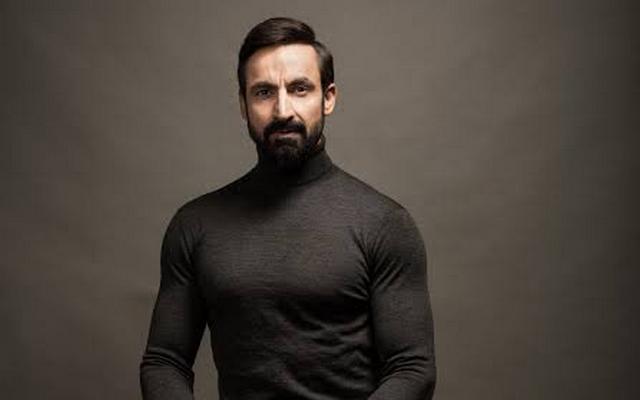 Vikarmjeet Virk, the Punjab-born actor who works not only in the Hindi film industry but also in the Telugu film industry, spoke about the reason that made him stay away from the Punjabi film industry, in an exclusive interview with GhaintPunjab.
He admitted that he had been waiting for the last 5-6 years to enter the industry, but he did not get the roles he wanted. While an actor like him may have an immediate effect on the industry, he said, "I literally burst into laughter every time I come across the script that comes to me. I was not even able to comprehend what they needed me to do. I have worked in 50-60 South-Indian movies and they cast me as a lead villain and the offers in Punjabi industry were not even close to that."
Also Read: Awesome: After Money Heist, Ajay Jethi Bags a Bollywood Project With Oscar Nominated Director!
He admitted that he was eager to work in the Punjabi movies, claiming that he was closer to his Punjabi Maa Boli than any other sentiment that brought him back to his roots. Nevertheless, he believes that the roles had been offered were not capable of giving him the degree of satisfaction he needs. In addition, he could not compromise his degree of satisfaction with the amount of money that he was offered.
He also admitted that the cinema being created in Punjab is somehow far from reality, particularly in terms of action. The closer the films are to reality, the more they can connect with the audience.
Adding to his statement, he compared the Punjabi heroes to the actors presented by makers on other platforms. Citing an example of the recent Netflix film-Extraction, Vikram said, "Chris Hemsworth played the lead in the film and considering the structure of his body, you 're really going to believe that he can throw someone beyond 10 feet. In Extraction, however, he is shown to be a normal human being. In any fighting sequence, he has been shown to be an edge to edge fighter, unlike the non-deserving Punjabi film heroes who are seen doing stunts that don't suit their persona."
We couldn't relate more to his statements and want the cinema to be more close to reality.
You can watch the wonderful and entertaining conversations with him in the full interview here.
---