A video has taken the internet by storm which shows Mandy Takhar sharing an intimate moment on camera. The actress is seemingly aware that she's being taped and throughout the video, is seen looking into the camera.
Wearing a black coloured lace lingerie set and long lace socks, the video shows the actress stroking the manhood of the fellow recording the video.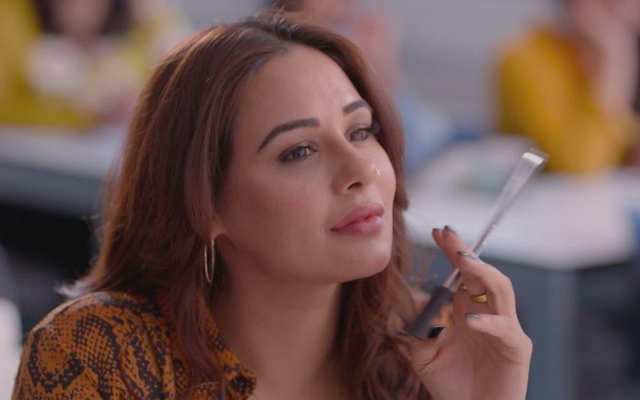 We reached out to Mandy to understand this whole scandal but the actress is unavailable at the moment. Chances are that the video will be termed as morphed or the girl in the video will be called a look-a-like but that's for time to tell.
Celebrity s*x scandals are not new but it certainly isn't a regular practice in the Punjabi industry. Although the video is being circulated in small clips there are longer versions of the tape that are available and one can easily recognise the actress in the video. (though we're not confirming that it's her)
As part of our ethics, we will not be sharing any screenshots or blurred snapshots from the footage that we have received but like many others, even we are in complete shock over this latest development.
Also Read: Here's Why Mandy Takhar Left Her Home At The Age Of 17!
Being a celebrity, one is always in the limelight and often some moments, which they share intimately with someone, also reach the public eye as leaked videos. These 'leaked' videos are mostly shared excessively due to which everyone's mobile devices have multiple receptions of the same content. Thus igniting gossips, cheesy conversations and at times harsh judgments about the celebs in the video.
For some, these videos have meant that their lives were turned upside down. And for others, they made some profits off of it and were able to move on with their lives. In Hollywood, the celebrity s*x tapes that turned into some major stories when they were released were that of Kim Kardashian and Ray J, Paris Hilton and her then-boyfriend Rick Salomon, Pamela Anderson and Husband Tommy Lee, Hulk Hogan and Heather Clem, Rob Lowe and a much younger girl. Talking about Bollywood, Kareena and Shahid Kapoor's kissing clip went viral after the actress reportedly sold her phone without deleting the videos.
---