Recently, the 2006 release Dil Apna Punjabi completed 14 years of its release. We looked back at the Harbhajan Mann starrer musical blockbuster and felt nostalgic.
Let us celebrate Dil Apna Punjabi's 14 years of release.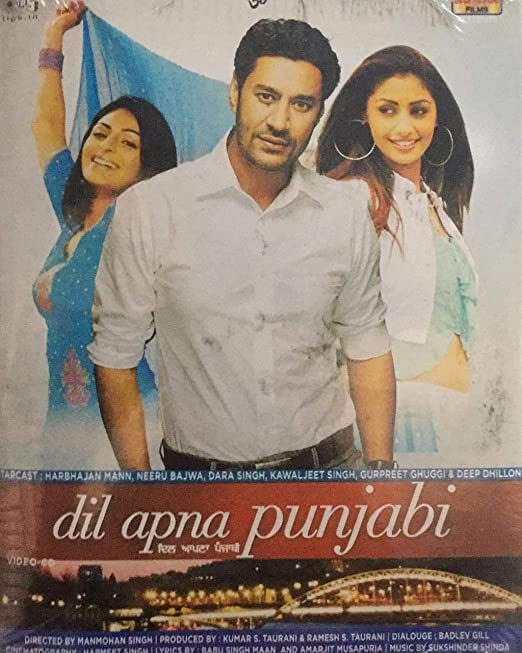 The love triangle had Harbhajan Mann, Neeru Bajwa and Mahek Chahal in lead roles. Apart from the lead trio, Dara Singh, Kanwaljit, Gurpreet Ghuggi, Deep Dhillon, Amar Noorie, Sunita Dheer, Darshan Aulakh, Neeta Mohindra, Harmeet Gauri, Harpal Singh, Seema Kaushal, Satwant Kaur, Bharat Bhushan Verma, Gurvinder Kaur, Sandy Sandhu, Saroop Parinda (Chachi Atro) and Rana Ranbir played important roles in the film.
Dil Apna Punjabi was written by Baldev Gill and Manmohan Singh. The film's music was done by Sukhjinder Shinda with lyrics penned by Babu Singh Mann and Amarjit Musapuria.
Tips Films head gave his nod to the project immediately when he learned Manmohan Singh is associated with it. Back then it was a big thing for a Punjabi film to get the backup of a big Hindi film production house like Tips Films.
Dil Apna Punjabi was a romantic family drama. The story revolved around a family that spans four generations.
While in his previous films, Harbhajan Mann played the obedient son, this one had him play a carefree young boy who roams around with his friends aimlessly. This affects his love life as the girl's (Laadi played by Neeru Bajwa) father (played by Kanwaljit) does not approve of him. Destiny takes him to London where he meets another girl Lisa, a pop star, played by Mahek Chahal. He too finds success as a singer. He thinks he will reunite with his first love after his newfound success but things become more complicated.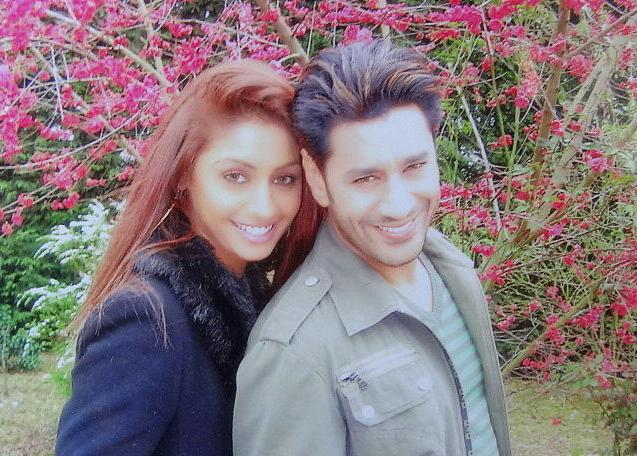 Gurpreet Ghuggi has always bagged a variety of roles in Manmohan Singh's films.
Reminiscing about his character in Dil Apna Punjabi, Gurpreet Ghuggi recalls, "My character was of an NRI artist promoter. Initially, I played it just like any routine character and shot a few scenes for the film. I felt as if Mann ji was not satisfied. I asked him if he found any shortcomings in my character but he said that it was okay. Then I experimented with my dialogues in different accents. It turned out to be better, even though as an actor I was worried whether I will be able to continue with the same pitch and accent in the other scenes as well."
"Some of my scenes were already shot but had to be redone due to this experiment of mines. Mann ji asked Dara Singh ji, Deep Dhillon ji, and Harbhajan Mann if they had any issues in redoing the scenes and they all agreed without any hesitation," added Gurpreet.
"All my previously shot scenes were scrapped. I took this as an opportunity and even experimented with my look. I wore a Kenyan style turban, in contrast to the regular style that I generally wear. This character was helpful when I played a similar role in Mann ji's other film Munde UK De," he concluded.
Also Read: The Pakistani Legend Who Inspired Punjabi Actors Yograj Singh and Guggu Gill!
It was the second Punjabi film of Neeru Bajwa, who had done a casual attempt in Assan Nu Maan Watnan Da. Until then she had no plans of doing more Punjabi films. It was only after doing Dil Apna Punjabi that she took her career in Punjabi films more seriously.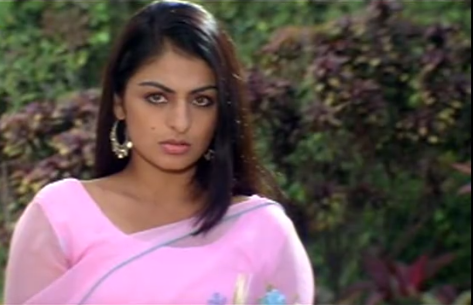 Actress Neeta Mohindra was happy with her theatre plays and was not keen to join movies. About her mindset of films, Neeta said, "I had a certain image of films in my mind. I had done a film before Dil Apna Punjabi too. A friend had asked me to meet Mann ji and soon I was on the set of his film. Dil Apna Punjabi changed my perception of films."
Dil Apna Punjabi was a big success at the box office. It released during the times when multiplexes were not a regular trend in even the big cities of Punjab. The film grossed 9 crores worldwide from only a few prints.
Dil Apna Punjabi Trivia
1.Australian actress Tania Zaetta did a dance appearance in the song Teri Meri Akh Lad Gayi. Prior to that, she had done two Yashraj films Bunty Aur Babli & Salaam Namaste.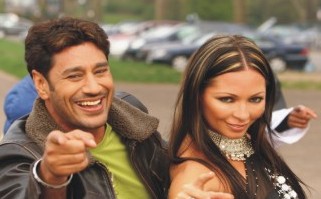 2.Dev Kharoud played a small role as one of Harbhajan Mann's friends in the film. He got the film on the recommendation of Rana Ranbir.
3.Tips Films signed Neeru Bajwa for a multiple film deal after the success of Dil Apna Punjabi.
4.Smeep Kang was seen in an important cameo towards the climax of the film.
5.The film's music was launched with much fanfare as a musical concert, which aired live on TV.
6.The actress Harmeet Kaur, who played the sister of Harbhajan Mann in the film, got to do lead roles in a few Punjabi films. She is now into Hindi TV serials and is known as Gauri Singh.
7.Singer Sandy Sandhu (Daughter of Kartar Ramla) played the role of Neeru Bajwa's younger sister in the film. Around the same time she got into the limelight as one of the contestants of MH1's musical show Awaaz Punjab Di.
8.Dil Apna Punjabi was exempted from entertainment tax for two weeks in Chandigarh.
9.Apache Indian appeared for the first time in any Punjabi film.
10.It is one of the most favourite films of Harbhajan Mann's elder son Avkash Mann.
11.It was planned that Subedar's character (Amar Noorie's husband) will be shown towards the end of the film and Sardool Sikander was to do it but the idea was scrapped.
12.Director Navaniat Singh had assisted in the film.
13.Mahek Chahal's voice was dubbed by a dubbing artist.
14.Dil Apna Punjabi released alongside the Bollywood blockbuster Lage Raho Munnabhai. In the north region as well as the overseas market, Dil Apna Punjabi scored over the Bollywood film with only a few prints.
15.Film's Hindi dubbed version was screened on Star Gold.
---