The stakeholders of the Punjabi music Industry can be often seen making tall claims about its growth and development. According to them, the Punjabi music industry is the second-fastest growing industry after Hindi. Whereas among the other regional music industries, it is on top in terms of both size and growth.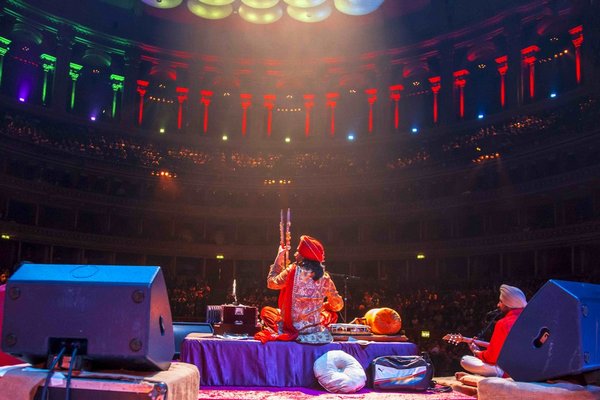 The current volume of the entire Indian music industry is roughly about 15 billion rupees and is expected to sore up to 20 billion rupees by 2022. The industry has also consistently maintained a growth rate of around 10% for more than 20 years. Also Read: Feeling Low? These Punjabi Songs Will Add Meaning To Your Life During Lockdown
The industry generates almost 80% revenue from movies and the remaining chunk is catered from the rest of other sources. In terms of language, nearly 50% of the market share belongs to the Hindi language. After Hindi, the second-biggest revenue generator is international music, which accounts for almost 18% of the total market. Also Read: Can You Believe It: Harbhajan Mann's 'Oye Hoye' Just Completed 20 Years!
And then comes Punjabi music that generates almost 12% revenue for the industry along with Tamil and Telugu music, which are also estimated to be around 12%, almost equal to Punjabi. And the remaining 8% market pie consists rest of other regional music industries.
Thus, these facts clearly reflect the weightage that Punjabi music carries within the Indian music industry. Although there are roughly just 33 million native Punjabi speakers in the country, its audience base spans over 200 million. Also Read: Punjabi Song Laung Laachi Becomes India's Most Watched YouTube Video!
The current value of the Punjabi music industry is near about 700 crores and is growing at the pace of over 10% annually. The industry has more than 400 registered music labels that release around 15-20 songs per day. In the year 2019, the industry alone released more than 4000 music videos.
Apart from this, according to the data shared by the leading music platforms, Punjabi music is the second most-streamed music after Hindi. Its consumption has increased by 38.6% in just a couple of years and is expected to sore even higher in the coming decade. Also Read: How Many Of You Knew The Amazing Song Daryaa Is Actually Sung By Ammy Virk??
So yes, the claims made by the stakeholders of the Punjabi music industry are actually true!
Please note: The figures are approx estimates published by various streaming platforms. 
---