It has been reported that while on a run, Deep Sidhu's live videos were actually getting posted from the US by someone. While many wondered who his mystery friend would be, seems like social media now has an answer.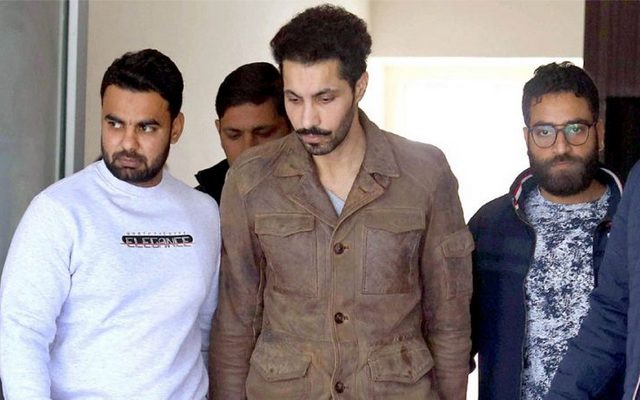 As per the Delhi Police (reported by India TV), a US-based actress named Reena Rai was helping one of the main accused of the January 26 violence in Delhi, Deep Sidhu, who used to upload Sidhu's videos on Facebook. The actress used to operate his Facebook account from America.
After January 26 violence, a bounty of Rs 1 lakh was placed on Deep and the uploading was merely being done to keep the police on their toes. The claims further state that Deep used to send his videos to Reena Rai in America via Telegram using different mobile phones who then uploaded these videos on Sidhu's Facebook profile. She had activated her number on Sidhu's Facebook after January 26. Do Watch: Who Is Nodeep Kaur And Why Is Meena Harris Demanding Her Release?
Expecting that police would also question his wife who was in Mumbai, Sidhu, had already made sure that she leaves Mumbai and finds a hideout in Bihar.
In the meanwhile, Sidhu kept operating from different locations in Haryana and Punjab. Sidhu, in his videos, used to cover the background using a blanket so that his location doesn't get disclosed.
In order to nab Deep Sidhu, Delhi Police accessed his call details and found that he was using two numbers on January 26 and 27. Also Read: British MP Tanmanjeet Singh Also Comes Out In Support Of Nodeep Kaur
If you remember, Deep Sidhu had starred in the Punjabi movie Rang Punjab in the year 2018. Reena was his lead actress in the film. An aspiring actress and model who resides in San Francisco, CA, Reena has won the title of Miss South Asia USA in 2014.
You can read our exclusive interview with Reena Rai HERE
Deep Sidhu's arrest has split social media into two. Where a segment of people is sharing his pictures with the caption 'yodha' there are others who think that there's a political angle to his involvement in the 26th January violence at Red Fort.
Which side are you on?
---