As soon as the teaser of Alia Bhatt's next titled 'Gangubai Kathiawadi' got released, the audience went gaga over it. Gangubai's life was also documented in the book, Mafia queens Of Mumbai (2011), by writer and journalist Hussain Zaidi. Now, the role of Gangubai is being played onscreen by Alia Bhatt who has been gaining praise for her superb acting skills. Well, we are sure you guys must have watched the teaser but this article is not about the fim but the real Gangubai.
According to writers, Gangubai was born in Kathiawar, Gujarat in the family of lawyers and teachers with links to Kathiawari royalty. While in college, she fell in love with her father's accountant, Ramnik Lal with whom she eloped to Mumbai where they got married. However, her husband sold her for Rs.500 and she soon became 'one of the well-paid sex workers' in Kamathipura. Also Read: "Angrezon Ke Zamaane Ke Jailor" To Mark His Debut In A Punjabi Movie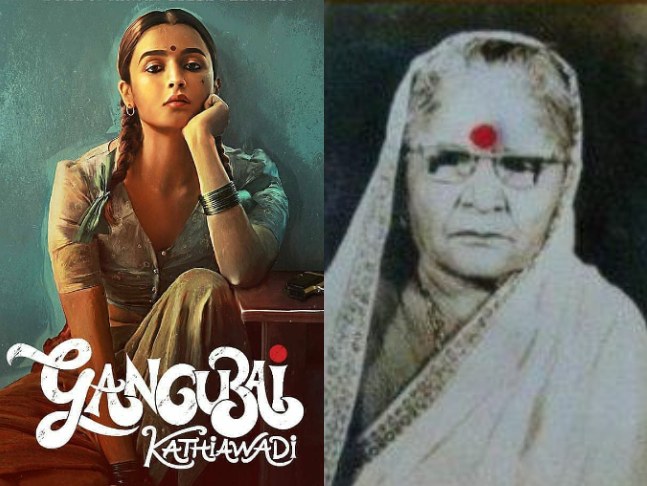 One of the events in her life that shows her strength was when she was being brutalized by one of her customers and she walked off without payment. The customer turned out to be a member of Karim Lala's gang. Karim Lala was an underworld don who then punished this particular employee who was harassing Gangubai and made her his 'Rakhi' sister. Karim Lala later gave her the authority to rule Kamathipura and she was later known as the 'Mafia Queen'. Also Read: Do You Know Tanuja Has Featured In A Punjabi Movie Also?
She was the only woman in the brothel to ride a prestigious 'Black Bentley'. She dedicated a large part of her life for the betterment of sex workers in Kamathipura. She even made a powerful speech asking Pt. Jawaharlal Nehru, the then Prime Minister to address the issues of sex workers and prostitution. Also Read: Its Rihanna's Birthday And Here Is Her Punjabi Connection
---