It was somewhere in March 1991, when a cinema owner of Amloh was furious at the makers of a freshly released hit Punjabi film as they had promised him the print of the film ten weeks after its release, but he was told to wait for a few weeks more. The film we're talking about today is 'Badla Jatti Da', a huge hit at the time of its release.
The film starred legendary actors like Guggu Gill, Yograj Singh, Upasana Singh, Amar Noorie, Palwinder Dhami, Yash Sharma, Sharandeep, Surinder Shinda, Harmel Sidhu, Surinder Sharma, Davinder Deep, Bhupinder Bhindi, Seema Luthra, Kulbir Badesaron, Roshan Sagar, Surinder Chahal and Sunita Dhir in lead roles under the direction of Ravinder Ravi. The music was given by Surinder Shinda and Atul Sharma. It was produced by Iqbal Dhillon, Bhushan Madaan and Sukhwinder Sukhi. Also Read: The Pakistani Legend Who Inspired Punjabi Actors Yograj Singh and Guggu Gill!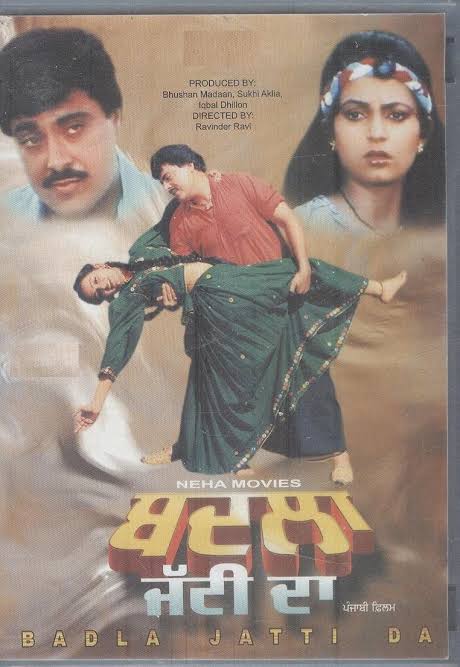 Since the movie has completed 30 years of its release, we talked to its director Ravinder Ravi to get some sneak peek on behind the scenes to reminisce the memories of this beautiful piece of art. So, let us find out how this superhit movie was finally made.
While talking about the memories of his film, Ravinder Ravi recalled, "Badla Jatti Da was planned after the success of Anakh Jattan Di. Right after its planning, it took us three months to complete the film and soon it was released. While Guggu Gill & Yograj Singh were pencilled for the hero and villain roles, respectively, getting an actress for the role of Gulabo was quite a task. Also Read: On The Verge Of Retirement, Here's A Call That Changed Yograj Singh's Life Forever!
Daljit Kaur was considered for Gulabo's role but she had just played the leading lady of Guggu Gill in 'Anakh Jattan Di' and had films lined up as the leading lady. Giving her the role of Guggu's mother would not have suited her. Then Aruna Irani was approached but things did not work out. Few more actresses including Surinder Kaur, Sadhna Singh, Gauri Khurana and more were also considered for the role but finally, just a few days before the shoot, Sunita Dhir was finalised. Upasana Singh had also given regional hits in Gujarati and Rajasthani languages so we took her as our lucky mascot and this film marked her Pollywood debut. Having Palwinder Dhami meant we could use at least one of his hit songs in the film. But were still to cast someone for the role that was ultimately bagged by Amar Noorie.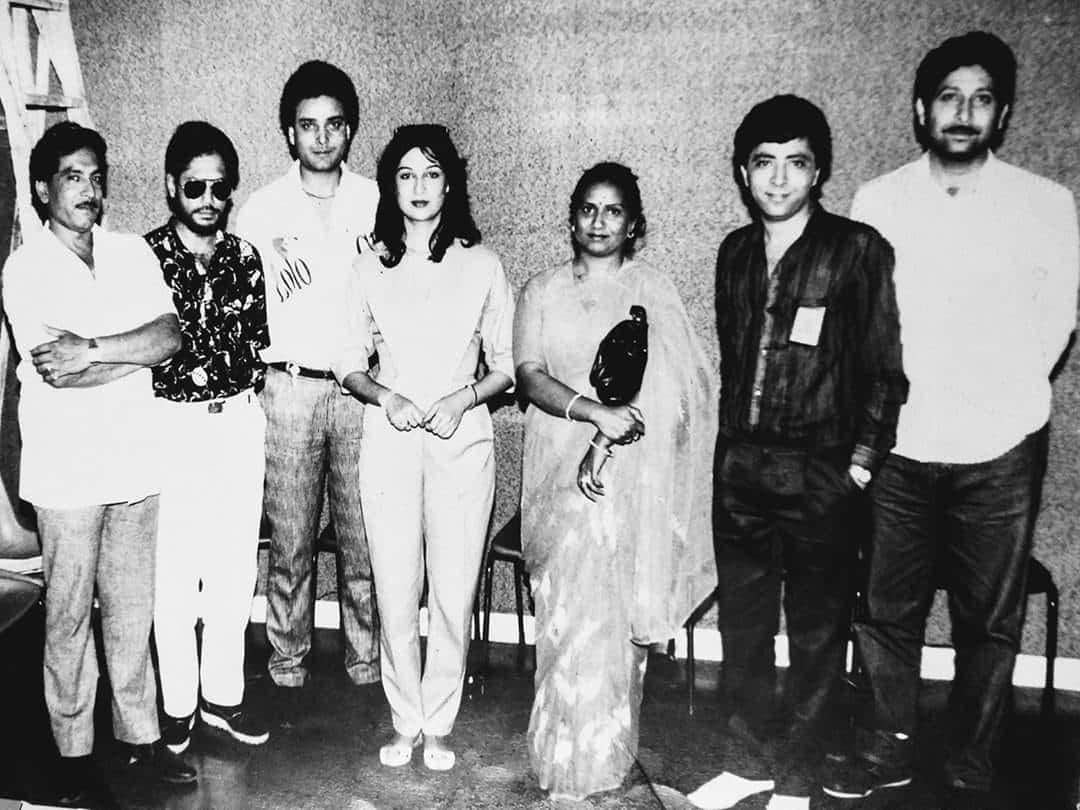 In those days Noorie was living in Ropar. While thinking about the options for this role, we crossed through Ropar and suddenly her name came into our minds and we immediately went to her home and finalised her."
Badla Jatti Da was itself a remake, surprisingly around the same time a big Hindi Film Saugandh (Akshay Kumar's debut) was also being made on the same subject. Saugandh's writer PD Mehra was a friend, we used to live in the same locality in Mumbai. I had once discussed the subject with him and he had further narrated it to Raj N Sippy. When I found out that he had leaked my subject I paced up my work for Badla Jatti Da but did not feel like confronting him. Actually, in those days technical teams used to come from Bombay, but later they were afraid to work in Punjab. We found a perfect location in the middle of Haryana and Himachal Pradesh called Kala Amb. We had a friend who had steel utensils factory and a guest house there. He was a big help. We were also using two cameras. While I used to direct scenes at one place with one camera, Krishan Sahni (film assistant) and dance director (Kaanu Mukherji) were incharge of the song shoots with the second camera. And we completed Badla Jatti Da before Saugandh.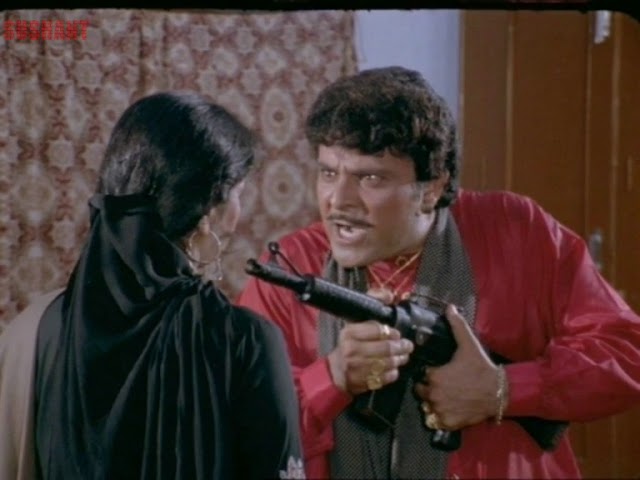 Generally in Hindi Film industry, dates around new year (Early January) are considered as rough and cold for film releases however in Punjab, this time period is seen as auspicious for film releases due to Lohri & Maghi.
After our film's completion, we took it to the censor board and eyed at a release during the Lohri weekend but…the censor board gave us the date of screening as 27 January. This meant that the Lohri weekend would not be possible for our film's release and on top of that even Saugandh was at the verge of release.
A Mithun starrer 'Numbri Aadmi' could not provide its print to censor board on a given date and luckily its producer was known to us and knowing our situation he suggested us to submit the film on the same date. We submitted 'Badla Jatti Da' for censor review on that date and finally managed to release the film on the Lohri Weekend.
This was not the end of our problems!
The film was initially titled Gulabo and by default all the publicity designs on promotion material had Gulabo written on them but the distributors pressurised us to add the word Jatt to the title. Someone suggested the title 'Badla Jatti Da' and overnight all the publicity material was changed. The trade and film industry was surprised to see the immediate making of the film and finally the film was released.
Ravinder further revealed that they were in Bombay when the movie was released. They reached Punjab on the same day and directly went to the distributor's hub (Jalandhar). Reports of the film were not good. The next day was also very dull. But by Saturday evening things changed drastically. On Sunday, the team went to Rialto Cinema, Amritsar and there was a huge crowd outside and then they went to 'Darbar Sahib' to seek blessings.
But this was not the end of our problems. "There was this cinema in Muktsar where the public had broken the theatre's glass windows, as told by the owner. I was even told that the Badal family went to watch the film in the Muktsar cinema."
Having Mehar Mittal in the (80s-early 90s) film was a must, but 'Badla Jatti Da' was one of the first commercial Punjabi films without him. "We had a small misunderstanding which could have been easily sort out but it was an ego from both sides. Mehar Mittal Saab was a gifted actor and had the tendency to lift up even the weakest of scenes with his presence.
Usually in newspaper ads/articles, the complete cast of the film was revealed, but we only highlighted Guggu Gill, Yograj Singh and Upasana Singh in the posters. So, we managed to hide about Mehar Mittal not being in the film from distributors and cinema owners. Distributors would not have touched our film if they had found out that Mehar Mittal Saab is not part of the film and cinema owners would have refused to screen the film.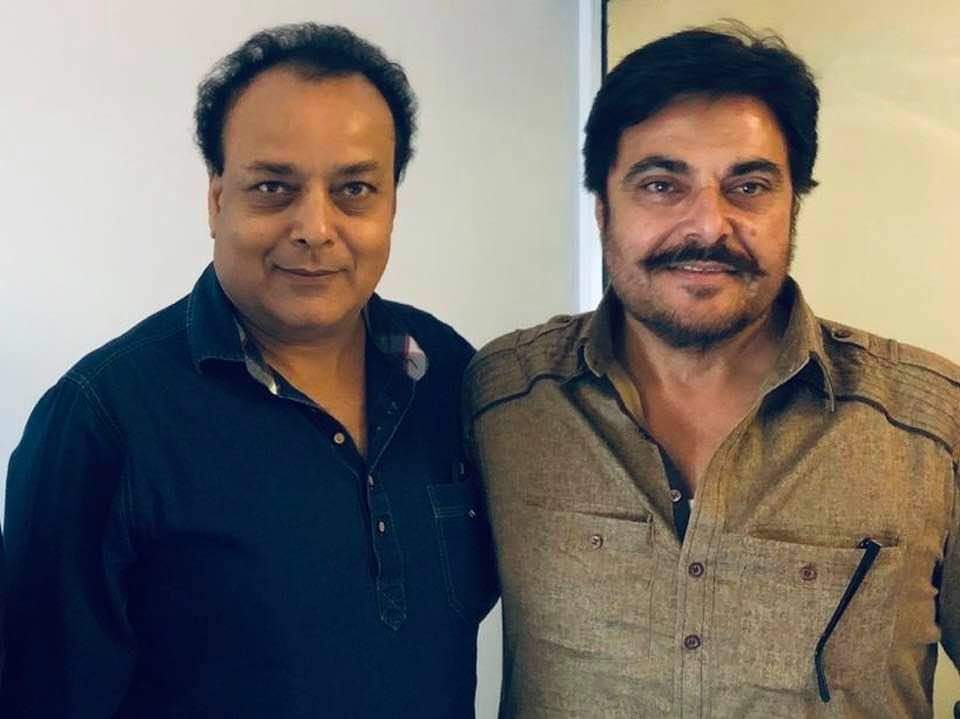 I was sitting with one of the cinema owners and told him there is one shortcoming in the film. He was surprised and said that his whole family enjoyed the film and could not find any shortcoming in it. I then told him Mehar Mittal is not in the film. He was numb for a few seconds and was surprised that a Punjabi film had done so well without the presence of the comedy legend. It was a big achievement."
Recollecting all these memories and sharing it with our team he signed off.
Back then, most of the Punjabi films would get delayed for years due to lack of finances. 'Badla Jatti Da' was quickly made and turned out to be a super success at the box office. While panned as loud and unreal cinema, it is one of the most popular films of its times. Though many might feel that the subject is not relevant for the present audiences but till date, Badla Jatti Da is fondly remembered for its dialogues, direction and performances. Also Read: Celebrating 14 Years Of The Blockbuster Hit - Dil Apna Punjabi - Interview & Trivia Inside!
Badla Jatti Da Trivia:
1. Surjit Bindrakhia had done a special appearance in the film
2. Amar Noorie's father Roshan Sagar had also acted in the film. He played the role of Guggu Gill's grandfather.
3. Akshay Kumar's Saugandh was based on the same subject. His film was released a few weeks after Badla Jatti Da.
4. In Punjab, Saugandh was publicised in posters as the Hindi version of Badla Jatti Da. The posters read - 'Ab Badla Jatti Da ko Hindi Mein Dekhiye' (Now watch Badla Jatti Da in Hindi)
5. Initially, Daljit Kaur was to do the film and she had even joined the team for one of its song recordings.
6. Aruna Irani, Surinder Kaur, Sadhna Singh (sisters), Gauri Khurana etc were approached for Gulabo's character.
7. Surinder Sharma replaced Mehar Mittal in the film.
8. It was most probably one of the first Punjabi films which had kissing scenes.
9. Badla Jatti Da was released on 14 prints only.
10. Film celebrated 100 days in most of the places and went on to celebrate the Silver Jubilee too.
11. Badla Jatti Da was originally titled Gulabo.
12. Amar Noorie's voice was dubbed by a dubbing artist.
13. Horses were taken from Punjab to shooting locations in Himachal & Haryana. Guggu Gill's mare Anjuman (dancing mare) frequently featured in most of Guggu Gill films including Badla Jatti Da.
14. Badla Jatti Da was inspired by the Pakistani Film Silsila which was based on a Pakistani play.
15. Film's story idea was given by Shamsher Sandhu
---