"All mothers in this world are the same"
~Every child
Every mother is always willing to go one step ahead for her kids happiness and desires. Having said that, we'd like to describe some straight facts about our favorite Punjabi Moms.
Before we list those only-Punjabi-mom things, let's make one thing very clear.
Punjabi moms are full of melodrama but only their sons know their true colors.
Always ready to stuff your mouth
Whether it is Aloo Parantha or Rajma Chawal, a Punjabi mother is always eager to stuff your mouth with delightful food. To her, you are never obese! Think about it, what's the first thing your mother asks you on a call when you're away from home? It's always whether you've eaten your food!
She can change sides in seconds
Within the household, your mother won't let go of a single chance of annoying, embarrassing, and taunting you. Well, after some time, we begin to miss her taunts. Deep down she very well knows no one comes close to her son when it comes to comparing her children with others.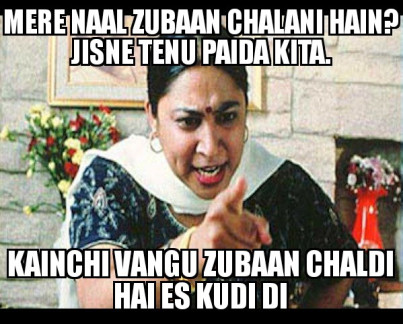 Belan and slippers served more purpose
Beating is never illegal!
Are you even a Punjabi if you haven't received a handful of treatment from a Belan or a slipper? The most annoying thing is that these are the closest things she could get when she is scolding you.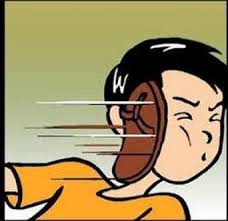 She gets satisfaction from small things
A Punjabi mother doesn't always need good grades from you. She demands separate things from you to keep you on the right track such as putting things back where they belong, picking up the plates after dinner, and making your bed.
Doing all our works for us and sacrificing everything, she always remains as the saint of our house forever!
She knows exactly where every stuff is but fails to describe it to you
A Punjabi mother has the brain of Sherlock. She knows exactly where everything is in your house but when it comes to providing direction, she says, "Ohh dekh othe padi hai"! No one in the family found the meaning of that phrase yet.
A Punjabi mother is a blessing. She is full of entertainment and love that can never be matched by anyone on this planet.
Every mom has her own set of rules—You obey, you survive! You don't, she will still love you! Because, to her, you are her world and everything revolves around it.
How do you define the relationship with your mother? Which one of these facts did you relate to the most?
---