We may consider social media as an addiction but it turns out to be a blessing sometimes with the kind of wonders it does.
Well, the latest one is for the 10-year-old little boy named Vansh Singh from Ludhiana. Of course, you guys must have watched the viral video of a cute boy selling socks in the streets of Ludhiana. A lot many people were touched by the video including, Punjab Chief Minister Capt. Amarinder Singh. As soon as the chief minister got to know the plight of the kiddo, he spoke to the boy and his family on a video call on Friday and appreciated his self-esteem and honesty.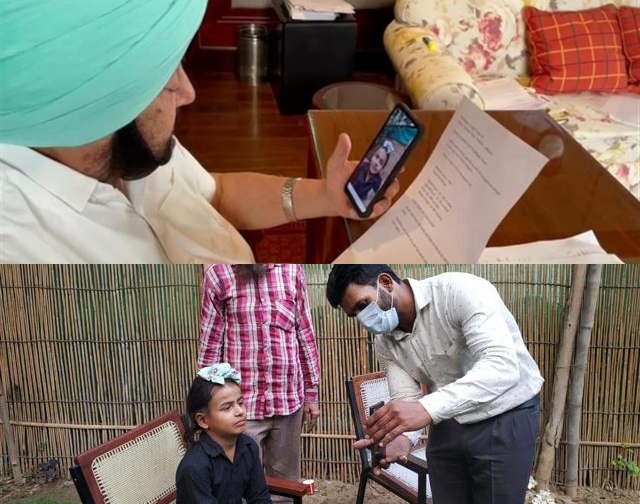 Not only this he even announced state aid to fund his education. He directed the Ludhiana deputy commissioner to ensure that Vansh goes back to school, saying all expenses for his education would be borne by the state government, an official statement said here. The chief minister has also said that Rs. Two lakhs would be given as an immediate assistance to the boy's family.
In the viral video, Vansh can be seen selling socks to earn the livelihood and refusing to accept Rs. 50. Actually, the customer had purchased a pair of socks worth Rs. 100 but he provided him Rs. 150. The little boy with an innocent face simply refused to accept the extra money. Vansh Singh's father, Paramjit, is a sock seller too and his mother, Rani, a homemaker. He has three sisters and an elder brother, and the family lives in a rented accommodation in the Haibowal locality. Also Read : Comedian Sugandha Mishra Booked For Allegedly Violating Covid Guidelines
If you have watched the video, it is surely going to melt your heart. No doubt, Punjab government's assistance is surely a huge help to Vansh's family but there are millions of children denied of their basic rights which throws a lot of questions on our system where we have totally failed to provide the basic rights to our 'nations' future'.
---