Time and again we get to hear about unique yet bizarre clauses that are mandatorily placed by our stars in their movie contracts. Like Salman Khan in his every movie contract maintains that he will not do any intimate sequence. while Shahrukh Khan strictly maintains that he will not perform any horse riding sequence in the movies. This list also includes names like Akshay Kumar and Kangana Ranaut, who work on the strict conditions of 'No Work on Sundays' and 'Final authority in edits' respectively.
However, if you closely look at these names, you will observe that these are some names that are well-established within the industry. And truly speaking this luxury is available only to the persons who have achieved a certain level of fame. But how would you react keeping yourself in the place of a movie director, if a youngster who hasn't even made his debut starts placing such clauses ahead of you?
Obviously you are bound to feel extremely irritated and most probably you will show him the way of exit. Isn't it? Well, whatever you read just now is a rough description of a conversation that took place almost 37-years back. The bargainer was none other than our living legend Guggu Gill and the people whom he bargained from was director Jagjeet Gill.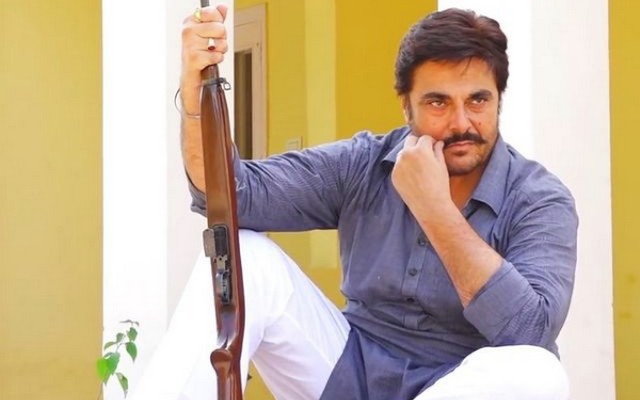 Jagjeet Gill was then busy working on his upcoming movie 'Putt Jattan De' and during the shoot of this movie his eyes fell upon young Kulwinder Singh Gill aka Guggu Gill. He immediately offered Guggu Gill a cameo role in the movie.
Nevertheless, being a die hard lover of dogs, Guggu Gill placed a condition that he would be the part and partial of the movie only if his dogs would be casted alongside him. Director Jagjeet Gill immediately planned a dog fight sequence in the movie. In this sequence, Guggu Gill was supposed to appear with his dogs, which ended with an iconic dialogue. Also Read : The Pakistani Legend Who Inspired Punjabi Actors Yograj Singh and Guggu Gill!
Well, this was all from us, now it's your turn guys. If you remember that iconic dialogue, then don't fail to mention it in the comments.
---