Though the slogan of 'Lal Salaam' in India is often associated with the left-leaning political organizations, in our story, it has neither to do anything with left nor to do anything with politics. In fact, it has everything to do with our very own Sardar Sohi Ji.
Sardar Sohi has his roots in Ludhiana, which was once an epicenter of Naxalite movement in Punjab. In the decade of the 60s and 70s when Sardar Sohi was still a teenager, he often used to see communist based organizations visiting his village to perform street plays. This overall scenario left an everlasting impact upon his young mind, which was then exploring possibilities for itself in the arena of art. Also Read: Blog: 5 Must Watch Punjabi Biopics for Biopic Lovers!
In those days he used to be a great fan of Dilip Singh Mast, a renowned name in the communist circles of Punjab during that era. Dilip Singh's personality gave wings to the fascinating dreams of Sardar Sohi. It was after watching Singh that Sardar Sohi decided to become an actor.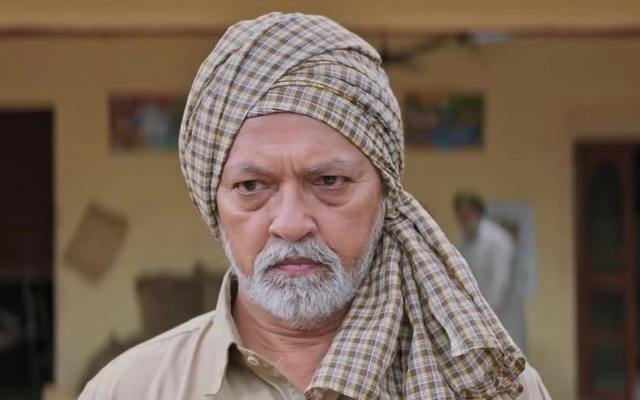 He did know his destination, but he wasn't sure which path he was supposed to take. This search even took him to Mumbai twice, before he landed in Harpal Tiwana's group. This move eventually turned out to be a decisive paradigm shift for his career.
The stint with Tiwana further opened up ways for his cinema debut which came in the year 1986 when his film 'Long Da Lishkara' got released. In 'Long Da Lishkara', newcomer Sardar Sohi got the opportunity to share the screen alongside actors like Raj Babbar, Om Puri, Mehar Mittal, and Gurdas Maan. Also Read: Do You The Unique Condition That Guggu Gill Posed In Front Of His Director While Shooting His Debut Shot?
Further, his meeting with Om Puri on the sets of 'Long Da Lishkara' took him to the city of dreams Mumbai, where projects like 'Mirza Galib' were probably waiting just for him. Thus, from there onwards, Sardar Sohi became the veteran that Punjabi Cinema will cherish forever!
---