Social media witnessed something very unusual today when a Nihang Singh was seen posing for pictures alongside a beautiful yellow Lambo!
Hell yeah!
Can you feel it? Nihang Singh with a Lamborghini...what power already in words...and pics...damn yes..the pics are way more power soaked!!
Lamborghini, as we all know, is one of the luxurious car brands in the world. One always dreams of owning a car from this reputed brand. No doubt, Punjabis too are fond and proud of possessing such expensive beasts.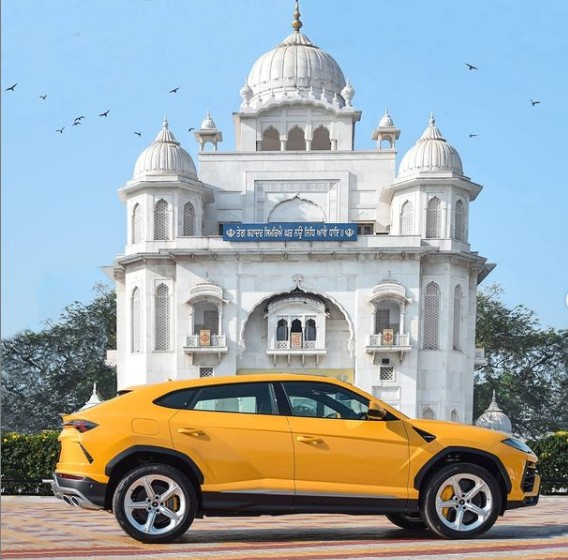 Actually, an Instagram page by the name Lamborghini India shared a post where a Nihang Singh can be seen posing with a yellow Lamborghini Urus.
In a series of photographs shared by the page, the Nihang Singh can be seen in different poses with the car and in the background, historic gurudwara sahib, Sri Rakab Ganj Sahib, Delhi, can be seen. The caption on the post reads, "Whenever someone comes across a 'NIHANG SINGH' they feel safe and secure which can be compared to the feeling when one sits in a Lamborghini. Both have been a symbol of strength and safety since ages. Now, then and forever both will be a face of safety. One doesn't think twice before trusting them." Also Read : Punjabi Music Videos: From 80s Till Date, What A Radical Transformation..But Who Gets The Credit?
The post has been appreciated by the global Punjabi diaspora for its ideation of including the Gurudwara sahib, Nihang Singh and the car, all presenting a bombastic combination symbolic of strength, belief and safety.
As the caption describes, Lamborghini, which actually is considered to be a status symbol, has used the Niang Singh to describe the safety of its cars. Needless to say, Nihangs are symbolic of strength as they are called the martial segment of the Sikh community. Also Read : When Valor Of Punjabis Wrecked Even Alexander The Great
Apparent from the post, the beautiful shots were taken by The Turbanned Sikh, a renowned supercar photographer.
Check out the pictures HERE: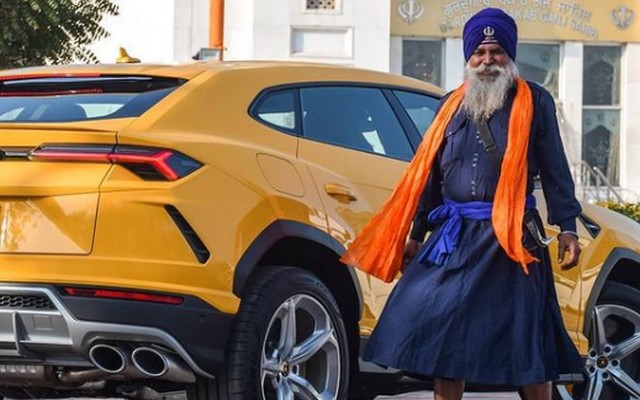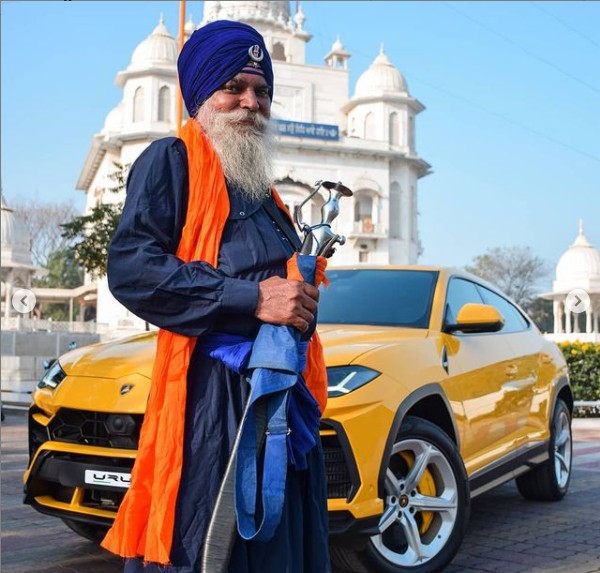 We are sure that after reading the article and looking at the pics a sweet smile and sense of pride are already beaming on your face.
---