Bollywood actress Mandira Bedi's husband Raj Kaushal passed away today i.e. on Wednesday morning after suffering a cardiac arrest. As per reports, he was at his home when he died. He was 49 and survived by wife Mandira and son Veer and daughter Tara.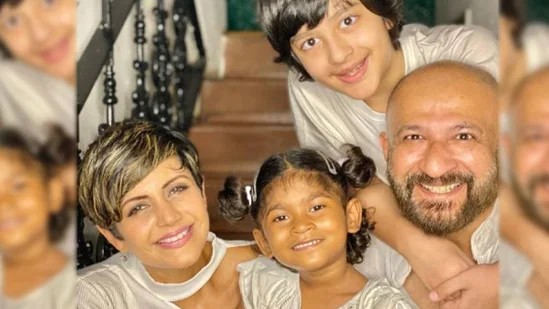 The news of his sudden demise has been confirmed by director Onir who has worked with him on 'My Brother Nikhil.' Taking to his Twitter account, he wrote, "Gone too soon. We lost Film maker and Producer @rajkaushal1 this morning. Very Sad. He was one of the producers of my first film #MyBrotherNikhil. One of those few who believed in our vision and supported us. Prayers for his soul (sic)."
The news has left everyone shocked and saddened. Actor Rohit Roy talking to a leading weekly told, "Raj passed away this morning, around 4.30 am, he had a heart attack. He was at home, by the time the family could get any medical help, Raj had gone."
Not only this, he too confirmed the news on his social media handle where he wrote, "One of my oldest, closest friends passes by and I can't even be there at the funeral…can't even see him okie last time…can't pay my respects in person…and people think an actors job is all cushy and fun! It's the most unenviable job in the world at times… @rajkaushal1….RIP"
The news left not just the fans but also their friends shocked who expressed their grief on the social media handle.
The news becomes hard to believe for everyone as the pictures of the two of them partying with their friends were circulated on social media on Sunday.
For the unversed, he is the writer-director-producer who helmed three films in his career – Pyaar Mein Kabhie Kabhie, Shaadi Ka Ladoo and Anthony Kaun Hai. He started his career as a copywriter. In films, he started with assisting Mukul Anand, including Subhash Ghai's Trimurti. Later, he started his own advertising production company in 1998 and went on to direct over 800 commercials. Also Read : Actor Dheeraj Kumar Shares An Emotional Note On His Young Nephew's Death
Mandira and Raj were married for many years. After dating each other, Raj and Mandira tied the knot on February 14, 1999.
Indeed it's a shocking and sad news. Our heartfelt condolences to Mandira and her family. May the departed soul rest in peace.
---