Jaskanwar Singh Gill aka Jassa Patti from Punjab's Tarn Taran district has become India's unofficial No. 1 Dangal wrestler in the course of last four years. Various laudatory epithets are used to describe him, from 'Modern day Dara Singh' to 'Virat Kohli of Mud Wrestling'. Some fondly call him "Mitti ka Sher".
Born in the year 1993, Jassa Patti studied at a private school in Amritsar and his father Salwinder Singh was also a former wrestler. Also Read : Craving For A Free Meal? Grab It Here!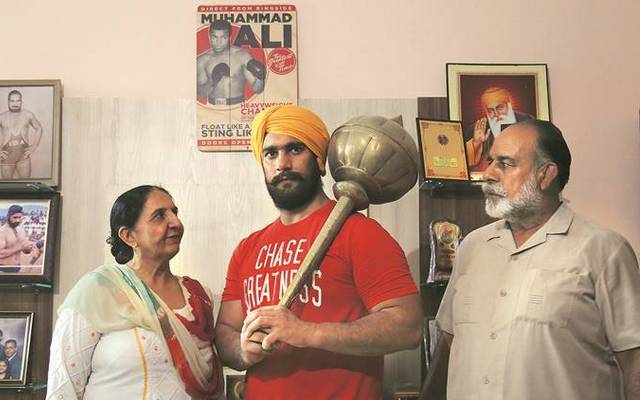 Being a true Punjabi at heart, this 25 year old made a big compromise after exiting his first international tournament as the referee demanded that he remove his patka if he wanted to take the mat but he refused.
The news spread like a fire from Sangrur to Satara and Bathinda to Brampton — from wrestling hubs to the Canadian city where NRI Punjabis keenly follow Patti's career.
But this uninvited attention did not appeal him rather in an interview he had infuriated stating "Reporters come and keep asking the same questions. Where were they when I was wrestling in dangals and winning?" Also Read : Why Does Yo Yo Honey Singh Wears These Customised Lockets?
Well, last year Jassa with zero corporate sponsorship earned a whooping amount of around Rs 1 crore from Dangal, taking together the cash and other things he received as prize, including tractors, Maruti Alto cars, Royal Enfield motorcycles and milch buffaloes.
SIGNIFICANCE OF 3P'S IN JASSI PATTA'S LIFE:
The 3P's which make that make Jaskanwar Singh Gill 'Jassa Patti' are Parna/Patka together.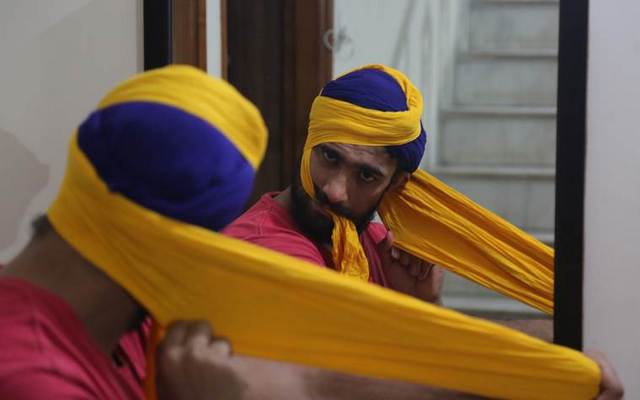 When he approaches a Dangal, he first stands out in the crowd with his yellow parna, tied in the manner of a farmer. He first removes the parna and wears a patka, the informal headgear he prefers for wrestling.
Next, he takes off his exercise pants to reveal monstrous thighs or 'patt' — the second 'P'. Oppose to mat wrestling where you mostly see sculpted upper bodies, in Dangal wrestling it's the patts that the crowds swoon over. Also Read : Viral Phone Call: Goldy Brar Shares Shocking Facts About Sidhu Moosewala!
Then lastly comes the third 'P', patkhani, the finishing moves. When he sweeps his opponent off his feet with a 'dhobi' (move), and pins him with a 'kunda' (another move), the delirious crowd invades the akhara to get as close as possible to the action.
CONSTABLE WITH PUNJAB POLICE:
The graduate from Guru Nanak Dev University, Amritsar, got the job in 2016 as a constable with Punjab Police after winning the All-India Inter-University medal — his only significant title win on the mat so far.
Apart from money, several poems and songs have been written glorifying his achievements.
STRUGGLES:
All of this may look all glitzy but during the initial days of his career, in 2011, he fractured his wrist and he had to opt out of wrestling for three years. Patti was all alone at that time with a lot of frustration and uncertainty.
Meanwhile his career graph was about to improve, he had his second injury in 2014 after a bad fall. This time he had dislocated his shoulder but slowly and gradually he bounced back. Also Read : Shareek 2 Trailer Review: Goosebumps! This One Could Be A Relieving Change For Punjabi Movie Goers
Well, today owing to his sheer hard work and resilience he has been making our Punjabi community proud and we too are full of joys for him.
---
More Article..
---