There is a famous expression that says "when you go in search of honey, you must expect to be stung by bees." This simply means that no big thing in this world ever comes easy. Extraordinary things always demand extraordinary actions.
That's why the road to success always passes through difficult paths. Therefore, it would be quite unfair to expect any exception from Jass Bajwa and his journey. The 31-year-old who became a star at the age of just 26, is regarded as one of the most consistent as well as versatile actors of the industry. He is also one of these very few artists who have carved their path to success on their own. In fact, his first album 'Chakvi Mandeer' was produced and financed by himself. All thanks to his friends who stood rock solid behind him during that hour of need. Also Read : Here's What Preety Panesar Believes About Body Shaming - Read To Know Her Own Experience With It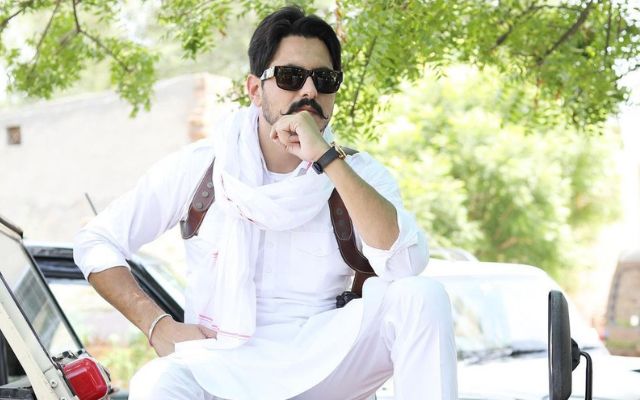 Interestingly, there was a time when Jass Bajwa had almost made up his mind to leave India and settle down abroad. This was so because his several attempts to establish himself in the industry had gone into vain. However, when his friends learnt this decision, they unanimously stopped him from doing it. They instead provided him financial resources for the album. Also Read : Did You Know Raj Kapoor Was All Set To Make A Punjabi Film 'Ik Onkar' But Couldn't- Here's Why?
Since Jass was an outsider to the world of professional music, therefore he had to go through several hiccups in the beginning. One of them was finding a music director. After wandering from one door to another, he eventually found a reputed music director for his videos. That Canada based Punjabi music director was one of the top music directors of that time. And that's the reason why he charged a very hefty amount for the album. But to the disappointment of everyone, that known music director failed to live up to everyone's expectations. The music crafted by him failed to impress everyone.
Nonetheless, this abrupt setback took him to Gupz Sehra, who took the responsibility of cleaning up the mess. He then created a music that went on to change the course of Jass Bajwa's career forever.
---