Councillor Chaman Lal has become first ever British-Indian Sikh Lord Mayor to take oath as Birmingham's Lord Mayor after the local councillors of the West Midlands city of England chose him to represent it as its first citizen.
To tell you about Lal, belonging to Ravidassia community of British Sikhs, he was born in the village of Pakhowal in Hoshiarpur before moving to the UK, where he served as a local councillor for many years. Also Read : Ravinder Grewal To Return To The Big Screens With 'Minda Lalari'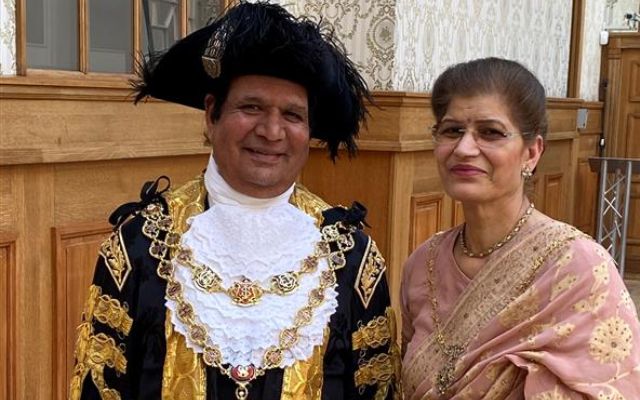 The Labour Party politician was first elected in 1994 and most recently he was re-elected councillor for the Soho and Jewellery Quarter Ward. "It is a very proud moment for me and our family, as a son of an army officer born in India, but made in Birmingham," Lal said in his acceptance speech at a mayoral ceremony last week. "I am an adopted Brummie, and I never thought that one day I would become the Lord Mayor of my adopted city. I would like to thank my fellow councillors for electing me as their first citizen which happens to be the highest civic role," he said.
Reportedly, Chaman Lal's father, Sardar Harnam Singh Banga served in the Italian campaign during World War II as a British Indian army officer. His father moved to England in 1954 and settled in Birmingham. In the initial phase of career, he worked in various industries including British Steel. Also Read : Here's Why Bups Saggu Is Giving Free Music-Making Tutorials On YouTube
Lal, on the other hand, moved to England with his mother, Sardarni Jai Kaur to join his father in 1964 and has been living in Birmingham ever since then.
A strong-believer in lifelong learning, Lal continued his studies in Economics and law on part-time degree courses at the local Polytechnic. Later, after qualifying as an engineer in electronics and became an apprentice with an electronics company.
Further, he progressed to become their youngest chief engineer in the service department and was later promoted to the post of manager of the service department,"
In addition to this, Lal also set up his own electronics business as well as other businesses. He tied the knot with Vidya Wati in 1971 and the couple is blessed with three daughters and two sons.
It is worth-mentioning that his political interest started back in 1989 as he joined the Labour Party and took part in many social justice campaigns challenging inequality and discrimination.
---