After the grand success of Punjabi films "Rupinder Gandhi The Gangster" in year 2015 and its sequel, "Rupinder Gandhi 2 The Robinhood" this month, Dream Reality Movies is all set for their third home production with the movie "Dakkuan Da Munda". The film is almost planned to go on floor this year and will be released on 7th September, 2018.
The team of Producers along with lead actor Dev Kharoud and his co-actors interacted with the media to announce the film and shared some interesting facts about it.
On this occasion, the producers said, "We can't reveal much about the story at the moment but the film is surely going to make a mark just like our last projects, "Rupinder Gandhi The Gangster" And "Rupinder Gandhi 2 The Robinhood". We believe film-making is the greatest art and there is an unlimited scope of experiment and innovation, so we ready and confident to be a part of this project."
Actor Dev Kharoud, who has played the lead in both the blockbusters said, "I am very happy to be associated with this project & am looking forward for something good in Punjabi cinema." He further added that he totally relies on this production house which has given him fame and he is confident of getting even more more successful with this project.
Munish Sahni of Omjee Group said, "Film distribution now plays an important role in the success of the film and we have taken responsibility yet again for a Punjabi film. We are quite optimistic after going through the script of the film and seek your blessings for the same."
Dakkuan Da Munda is based on the story of a former Kabaddi player Mintu Gursariya from Muktsar's Gurusar Jodha village. IT is his story of self realisation. After 17 years of gang war and drug addiction, he decided to give it all up and turning a new leaf, decided to pen his story.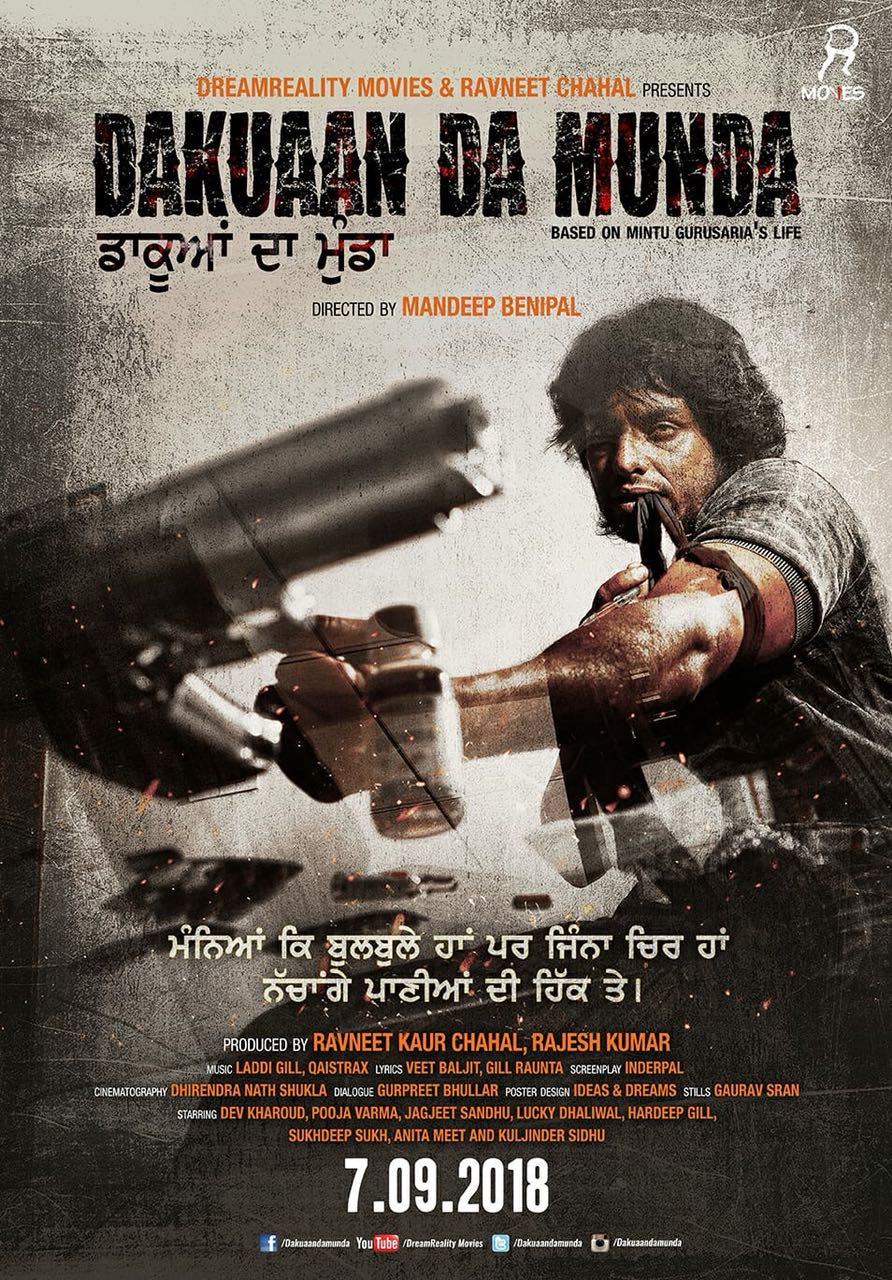 Undeterred by the scorn and ridicule that came his way, he came out with a book, Dakuan Da Munda (Bandits' Son). The book struck a chord with the Punjabi youth and the aforementioned feature film will give this story a real life characterisation.
---