Delivering outstanding performances in more than 70 films, B.N. Sharma has been one of the greatest talents the land of Punjab is blessed with. If we could agree on one thing that we adore about B.N. Sharma's presence on screen, is his mesmerizing comic dialogue delivery. While we have a list of excellent comic talents in the Punjabi Cinema, B.N. Sharma adds a special, unmatched flavor to the movies.
Although we like to see B.N. Sharma every time he is on our T.V sets, these are the 5 times he proved to be a blessing for Punjabi Cinema.
Carry On Jatta
If we talk about comic stars, it would be a crime not to talk about Carry on Jatta. But did you know, B.N Sharma worked as a Police Constable for over 25 years? Now, there's no doubt about how he was able to pull off the role of a Police Constable in the movie so easily.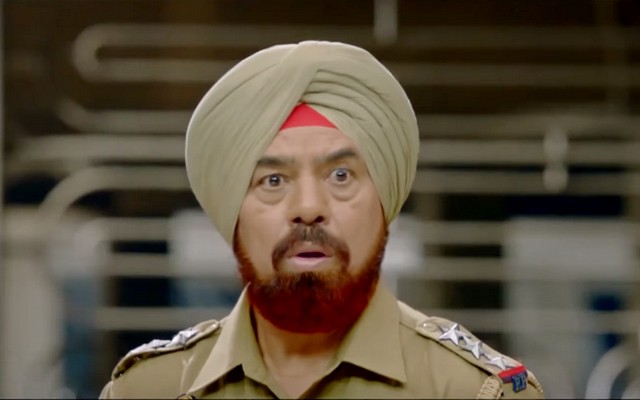 Vaisakhi List
Vaisakhi List is a Punjabi comedy film of two prisoners, Jarnail Singh and Tarsem Lal. B.N. Sharma, who played the role of a sub-inspector was just amazing. The movie that leads to a comedy of errors is a treat to watch.
Goluk Bugni Bank te Batua
Aneja Halwai (B.N. Sharma's character) and Chaman Laal Sachdeva's (Jaswinder Bhalla's character) sheer insults and provoking behavior towards each other was a blessing for the audience. The movie that revolves around demonetization is filled with laughter, romance, and dowry tradition.
Vadhayiyaan Ji Vadhayiyaan
While we thought Jaswinder Bhalla and Binnu Dhillon's father-son duo cannot be matched, we saw B.N. Sharma and Binnu Dhillon's father-son duo in this movie. We must say that we were not disappointed as every time B.N. Sharma took a jibe on his son, everyone in the audience was delighted.
Jatt & Juliet
While Jatt & Juliet gave Diljit Dosanjh the fame of a star in the industry, it also gave us Shampy (Rana Ranbir) and Shampy's father (B.N. Sharma). In both the sequels of the movie, B.N. Sharma and Rana Ranbir thrilled the audience with their innocent comedy roles.
Although his parents were quite strict and wanted him to pursue engineering, every Punjabi must feel proud that he opted for his love for acting. Also Read: 5 Times Simi Chahal Proved That She Is Everyone's Favourite!
---