Many big names of the Hindi film industry are basically Punjabis. Many of these current Bollywood biggies have also worked in the Punjabi films in cameo roles. Almost every big star from the 1960s to 1970s did Punjabi films but since the last two to three decades, very few big names have appeared in Punjabi films. Out of them, Hrithik Roshan is one name who did a Punjabi film before he became a superstar!
Hrithik's grandfather J Om Prakash was a successful producer-director in the period between 1960-2000. His daughter Pinky is married to Rakesh Roshan. While Rakesh Roshan is known for using K as the first alphabet for the title of his movies. J Om Prakash mostly used A as the first alphabet for his movies as Aas Ka Panchi, Aai Milan Ki Bela, Aap Ki Kasam, Aasha, Arpan, Aakhir Kyun, Apnapan, Aadmi Khilona Hai & Aasra Pyar Da (Punjabi).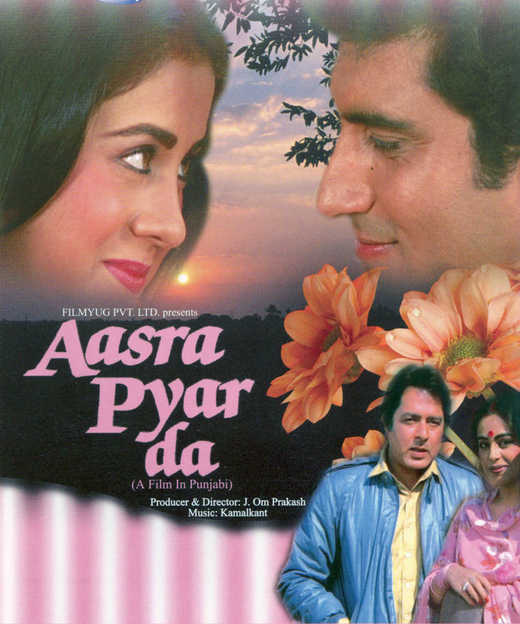 Aasra Pyar Da (1983) is Om Prakash's only Punjabi film. The film had Raj Babbar, Naveen Nishchal, Kirron Kher, Preeti Sapru & Mehar Mittal in lead roles. There was a Bhangra number in the film which required a young boy for one of its dance sequences. 9-year-old Hrithik, who had accompanied his grandfather to the shoot, was immediately on board. He appeared in the song for a few seconds only.
Also Read: While Pollywood Complains Of Content Dyspnea, Bollywood Softly Digs Into Punjab For 'Amrik Kaur's' Story
As a kid, Hrithik had also appeared in a dance sequence in his grandfather's film Aasha which had Jeetendra and Reena Roy in lead roles. He later acted in Bhagwan Dada starring Rajnikant, Rakesh Roshan & Sridevi too.
This year on 10th January, Hrithik celebrated his 45th birthday.
---
More Article..
---