Saunkan Saunkne, a new Punjabi movie has been announced for release in 2021. The film stars Ammy Virk, Sargun Mehta and Nimrat Khaira as the lead characters. Written by Amberdeep Singh, this one will be directed by Amarjeet Singh Saraon.
From the announcement poster, one can guess that Ammy Virk will be shuffling between the ladies Saunkan, played by Sargun, and Saunkne, played by Nimrat.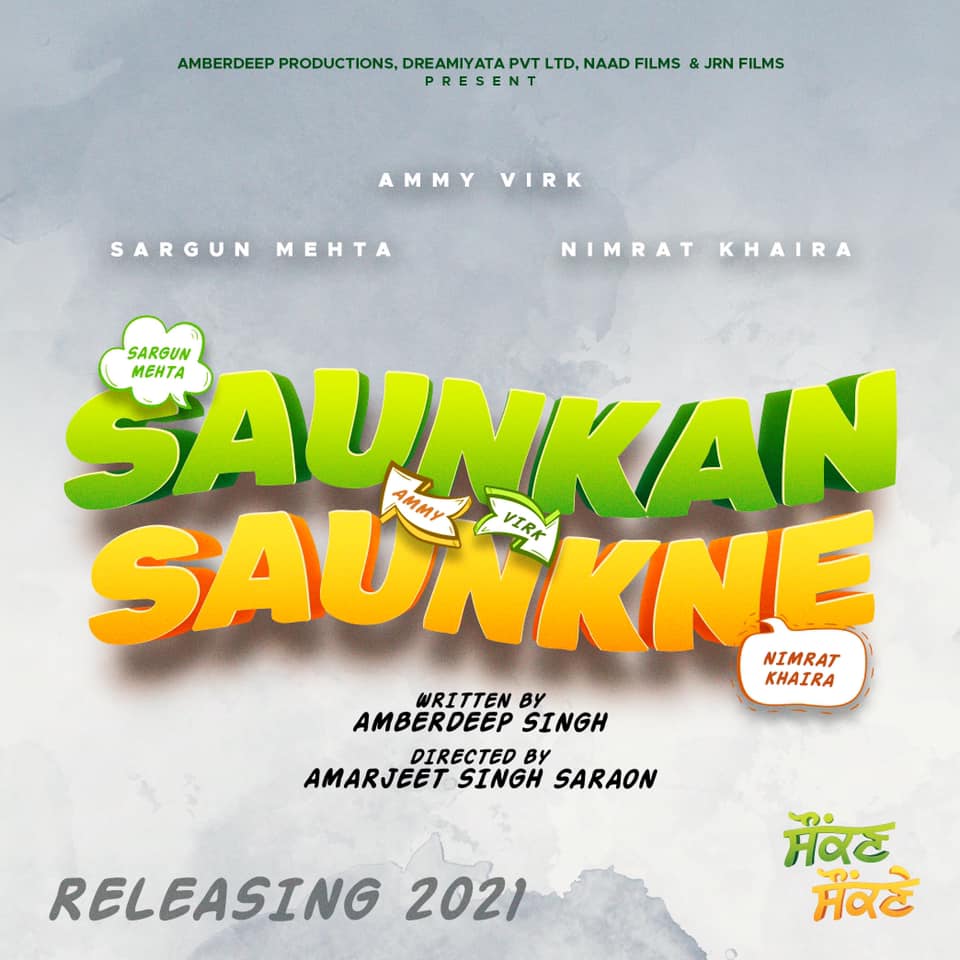 Saunkan Saunkne will release under the banners of Amberdeep Productions, Dreamiyata Pvt Ltd, NAAD Films & JRN Films.
While everyone shared the announcement poster in their own style, Amderbdeep's quote caught our attention. He revealed that he's already signed the director of this film Amarjeet Singh Saraon for his next two films and warned the others against luring him with their gimmicks.
Also Read: #MeTooPunjab: 2 More Models Open Up Against Sukh Sanghera For Alleged Harassment
The title of this film does take us back to the viral video of Chandigarh women who were heard singing this song during a get-together. Saunkan Saunkane is basically a Punjabi folk wedding song that is sung as a fun tease during boliyan.
---