Actress and radio personality Teejay Sidhu who is married to actor Karanvir Bohra couldn't be happier. The 40-year-old artist is once again, all set to welcome a new life into their world. Yes, the happy couple who are known for their childlike nonchalance and easeful chemistry are soon to be proud parents, yet again.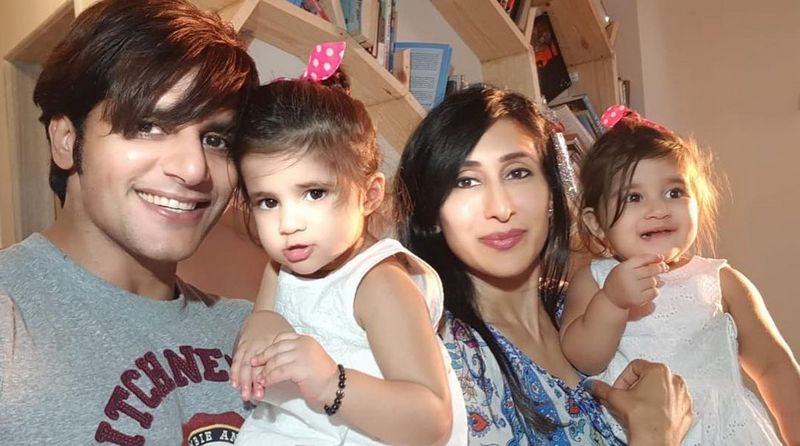 Teejay shared the news by sharing an adorable picture with Bohra, exposing her baby bump on Instagram just an hour ago. The news of Sidhu's pregnancy has come a day after Anushka Sharma revealed her bump in a picture with her husband, Virat Kohli.
Beaming with happiness and delight, the gorgeous picture is sure to melt your heart. Along with the post, she wrote, "So many blessings.. And now we get one more.. 🙏Every soul has a purpose, we don't choose them, they choose us. Thank you, little one, for believing we are worthy of you. ❤️🙏."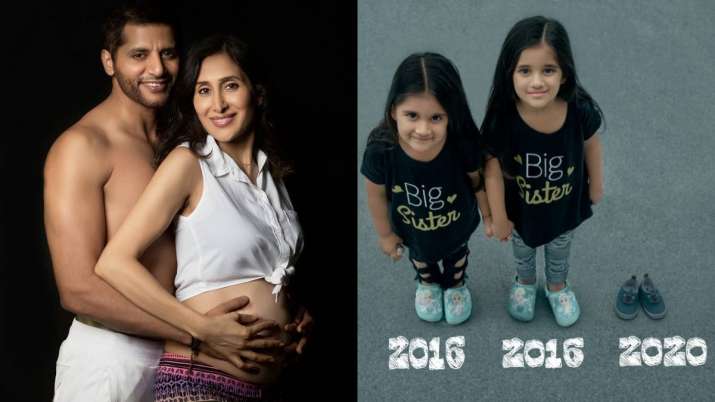 Both Teejay and Karanvir have had the chance to experience parenthood for the second time. The couple has two daughters namely Bella and Vienna, who were born as twins in 2016.
Baring her belly, Sidhu is seen swaddled in a loving embrace with husband, a shirtless Bohra, as he generously engulfs her in his arms, while resting his hands on her belly, over hers.
Also Read: Anushka Sharma Is Pregnant, Couple Post Picture Flaunting Anushka's Baby Bump!
Providing another facet of this heart-warming development in their lives, Bohra also posted multiple pictures from the same photoshoot, wherein one of them, the pair can be seen clay modeling, crafting it into a model of a baby rising from the pool of wet mud, while the other one captures Bohra playfully tugging at his wife's cheek with his finger.
Along the post officiating his fatherhood, yet again, he wrote, "Ultimately, it's God who is the creator, He crafts every little detail with His own hands. We are the vessels, waiting to receive whatever he has in store for us. Thank you to our Divine for this beautiful blessing. We are beyond grateful that He has chosen us to become parents again. So much love for the little soul already. 🙏❤️ Best birthday gift ever."
We wish the gorgeous couple a great time ahead, as they prepare to welcome the fifth member of their family and wish Teejay a happy delivery.
The couple was seen in a Punjabi film Love Yoou Soniye, a 2013 release.
---
More Article..
---