Among the leading characters of the 80s Punjabi films such as Sucha, Shinda, Shera, Sukha, etc, Amarjeet came in as a breath of fresh air. Similarly, Kitty stood tall in the presence of regular village belle characters Billu, Rano, Jeeto, Preeto of Punjabi cinema. Both Amarjeet and Kitty were urbanised Punjabi characters without any Hindi film hangover. Played by Daljit Kaur and Gurdas Maan, these characters belong to the classic blockbuster MaAmla Garbar Hai.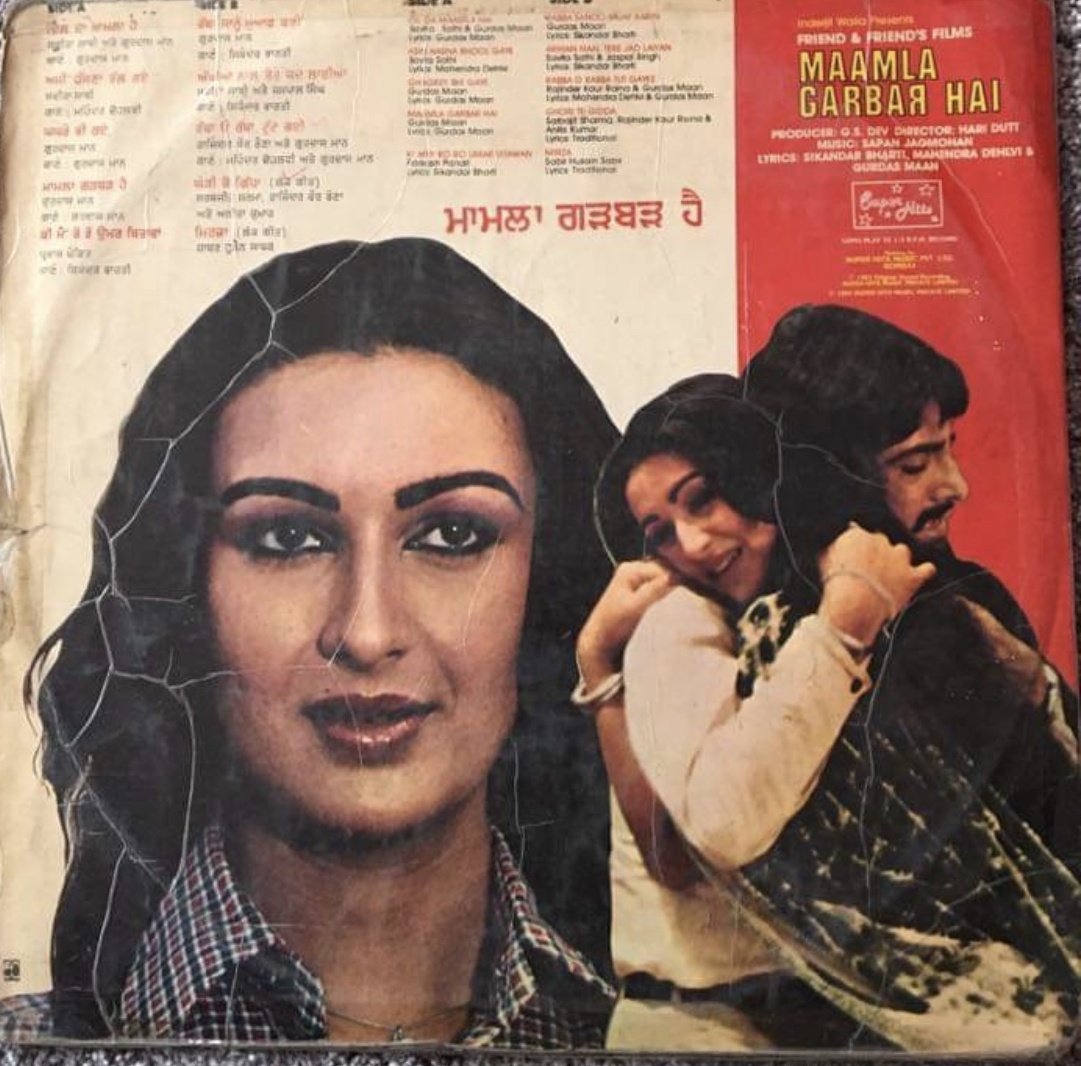 Bhag Singh was a known veteran actor and writer of Punjabi cinema. Also a public relations officer, Bhag Singh wanted to make an urban Punjabi film. He had written the story himself and further discussed it with his friend Gurcharan Singh Dev, also a high-rank government official, who turned producer with this film. They felt Gurdas Maan (then a rising singing star) will be perfect for the lead role.
Gurdas Maan was doing a show in Mohali when the proposal reached him. He reached Dara Studio late at night and it was the same night that Maamla Garbar Hai got planned.
Hari Dutt, an assistant of Navketan films (Chetan Anand, Dev Anand Productions) came on board as the director. He had previously directed a few films including the one with his foster sister Nanda (yesteryear actress) and a Punjabi film Udeekan starring Simi Grewal and Parikshit Sahni. For the female lead of Maamla Garbar Hai, they had signed Kanwal Thakar Singh, a badminton player (sister of Kiron Kher).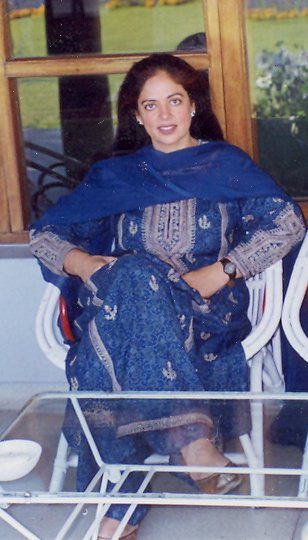 But things did not go as planned.
We talked to Late Bhag Singh's daughter Bano Pandita, who had also played a pivotal role in the film and got some exclusive details about the classic. Bano Pandita is a noted Radio Host at AIR Chandigarh.
"We were ready to shoot the film in Chandigarh and the unit had flown in from Mumbai but our film's heroine Kanwal Thakar Singh stepped back at the very last minute. Someone misguided her to not venture into acting if she wants to pursue her sports career.
(Also Read: Shavinder Mahal's Narrow Escape From Death Twice And A Word Of Advice For Everyone!)
The whole schedule went for a toss and resulted in unnecessary expenditure. There was no progress on the film front for almost a week. Getting a new leading lady from Bombay would mean more delay in the shoot. The dates of actors and the shooting permissions for some locations, all went to waste. We had to pay the camera rentals even though nothing was being shot. Even the unit's daily expenses kept getting added to the cost. Our budgets increased manyfold even before the film could start."
Here, actor-producer-director Veerendra came to the rescue.
"Veerendra ji was family a friend. My sister Barkha was playing his sister in his film Batwara. He was shooting for that film and luckily Daljit Kaur ji was in Punjab. Papa decided to cast her in Maamla Garbar Hai but her date diary was full as she was doing Batwara at that time. Veerendra ji was helpful and told papa that he'll make sure the actress does both the films side by side. He probably planned his shooting schedule accordingly."
Actor Ratan Aulakh, who played the dashing villain in the film, recently mentioned on his social media account that Daljit Kaur was the most expensive artist on the film set.
Bano agrees to this and says, "It's true! She was big star but even then was very cooperative with no starry tantrums. She started shooting our film immediately without even taking the signing amount. It was such a kind gesture.
Gurdas Maan is like brother. He was busy with his live performances but would keep a balance between film shoots and shows. We address Manjeet Maan as bhabhi, who is also a very helpful lady. When we were running out of funds, she joined in as one of the producers."
Apart from Daljit Kaur and Gurdas Maan, Maamla Garbar Hai starred Ram Mohan, Yash Sharma, Mehar Mittal, Kamaldeep, Kamla Bhag Singh, Ratan Aulakh, Bano Pandita, Kuldeep Sharma, Adarsh Gautam and Yogesh Chabra in important roles.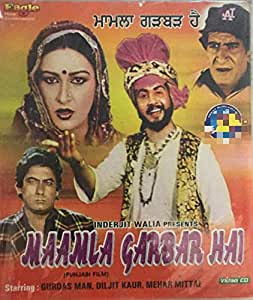 "My Papa's friend Gurcharan Singh Dev (also the producer) was a strong pillar in making Maamla Garbar Hai. We had family and friends associated with the film. Papa was also an actor but he did not want to act in this film as he was already involved with many other departments. My mother, Kamla Bhag Singh, played the role of the hero's mother. I was given the role of a mute girl, even though I am a very talkative person.
When papa was writing the film, he created an anti hero role keeping Yogesh Chabra in mind. Mehar Mittal saab played my drunkard brother in the film. He was to leave for an overseas shoot when the shooting of our film was going on. So he completed all his work in four-five days."
Maamla Garbar Hai was a romantic musical with ten songs, all of different genres like romantic, comic, sad, club, folk and Sufi.
"The chartbusters like mamla gadbad hai, ki banoo duniya da and dil da mamla hai were already there in Maan saab's previous album. These songs were recorded again for the film. Here, I want to admit a mistake on our part, as we missed to give credit to Maan saab for music. The film's music though was done by Sapan Jagmohan but the above mentioned songs had compositions by Maan saab. Ghodi by Sarabjit Kaur ji and boliyan became very popular. She also featured in the song and had hard time lip syncing her own song. Sabir Hussain, from the musical gharana, had sung Mirza in the film and he was also the co-producer of the film."
In those days most of the films were based on rural characters. Costumes played an important role in the whole characterisation.
"Manjeet bhabi (Maan) had taken the responsibility for Maan saab's costumes. Those bell bottom pants, shirts, suits, to bhangra dresses, all came from his own wardrobe."
Daljit Kaur ji was signed at the last moment, so a day before the shoot, we went to sector 17 market and got her a pair of jeans, some shirts, t-shirts, sweatshirts, tops and dungarees. A tailor was appointed to do a quick job with her Punjabi suits."
The film's print was sent to one of Jammu's theatres (Punjabi films used to do well there) for only a week, but it went on to celebrate a silver jubilee in the same place.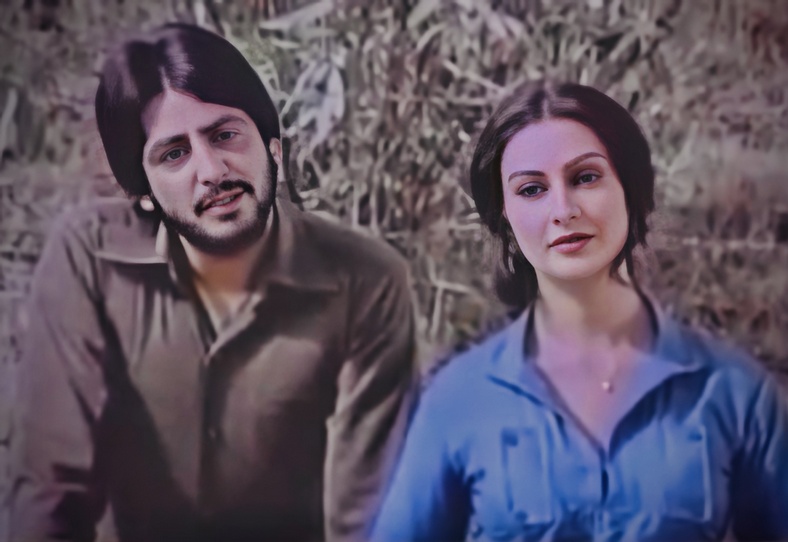 Bano Pandita recalls an interesting incident which happened prior to the release of the film. She remembers, "The famous Hindi film director J Om Prakash came to our home and his Punjabi film Aasra Pyar Da was also ready for release. This man, who was the maker of many Golden Jubilee Hindi films, told my father that his film Aasra Pyar Da is going to be a sure shot hit so Maamla Garbar Hai should not get released at the same time or it will suffer. But Papa did not want to back out. Though Aasra Pyar Da was released after Maamla Garbar Hai, it slipped out of theatres soon, while Maamla Garbar Hai, was still running to packed houses.
It went on to celebrate a silver jubilee and then a golden jubilee. Our relatives would ask us to arrange tickets for the film but once, a cinema owner told my father that he is selling tickets in black so our relatives must come only after a few weeks. One of the cinema owners had to even call the police as the crowd went out of control.
The film was was screened in Mumbai and saw the attendance of many bigwigs including Sunil Dutt, BR Chopra and Dharmendra. Papa got a congratulatory telegram from Pran saab who wrote 'Mamla Hit Hai' in it. It was released when Sunny Deol's Betaab was doing roaring business everywhere, even then it scored well.
(Also Read: The Pakistani Legend Who Inspired Punjabi Actors Yograj Singh and Guggu Gill!)
Ever since the movie started, it was all that was on my father's mind and after it became a hit, he actually booked a hotel room for two days just to get some peaceful sleep."
Chandigarh's backdrop in the film actually played a backseat character in itself. Maamla Garbar Hai worked like a tourism ad for the city with glimpses of Sukhna Lake, Rock Garden, Rose Garden, Dara Studio, University lanes to hostels etc. After the release of the film, Chandigarh witnessed more number of visitors coming from nearby places for weekend outing or as Sunday picnic. More film shootings started in Chandigarh after this film.
The rich girl-poor boy storyline might not sound a novel subject today but back then, in the 1980s Maamla Garbar Hai was a new experiment in Punjabi Cinema with an urban setup.
A bright student named Amarjeet (Gurdas Maan) lives in a hostel works at the fields and even takes part in cultural activities. Not only does he learn, he even sponsors his own education. Kitty (Daljit Kaur) a beautiful, witty, fashionable Chandigarh girl, is expressive and a firebrand who rides a bike.
The kind of commercialisation and characterisation of Chandigarh and the Chandigarhians that is shown in today's Punjabi music videos seems to have been insired from Maamla Garbar Hai, a cult film with its own set fan following.
Maamla Garbar Hai Trivia
1.The film won Punjab State Award for Best Film, Best Actor & Best Actress Award for Gurdas Maan & Daljit Kaur respectively.
2. Actress Tina Ghai did a dance appearance in the film. She also drove a bike in the film as Daljit Kaur's duplicate.
3. Famous Punjabi singer Sarabjit Kaur also made a special appearance in the film in her song Ghodi.
4. It was one of the most selling Punjabi film albums of it's time.
5. Sometime back, singer-actor Diljit Dosanjh shared the picture of Maamla Garbar Hai album on social media as one of his possessions.
6. The film showed a discotheque in Chandigarh even though the disco culture was yet to arrive in Chandigarh. Soon after the film's release, Chandigarh saw this trend coming up.
7. Bhag Singh, Haridutt and Gurdas Maan, the trio had planned another film 'Do Gallan Pyar Dian' right after the succes of Maamla Garbar Hai but due to an unsettled situation it was shelved.
---