Punjabi character actor Harinder Bhullar, who has worked in films like Manje Bistre, Ardaas, Highway, Jatt Boys Putt Jattan De, and more, recently shared a heartbreaking picture on his social media that caught our attention and we couldn't help but write about it.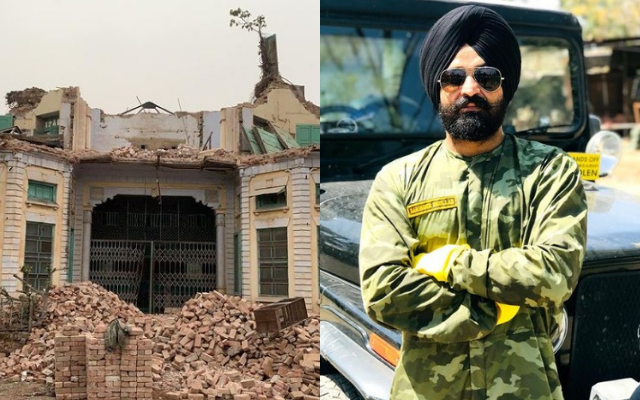 With the picture of a movie theatre collapsing into fragments, he wrote a note reminiscing the memories of this Cinema Hall and how it has touched the lives of many, including his.
He wrote, the most 'dangerous' thing to ever happen is the breaking down of a cinema hall. This picture is of a cinema hall called Raja Talkies (Ferozepur) which, in a matter of 2-4 days, will turn from present to past. Call it my love of cinema or passion but every time I passed by this building, I never failed to catch a glimpse of it. But today, seeing it collapsing into bits and pieces, made my heart heavy."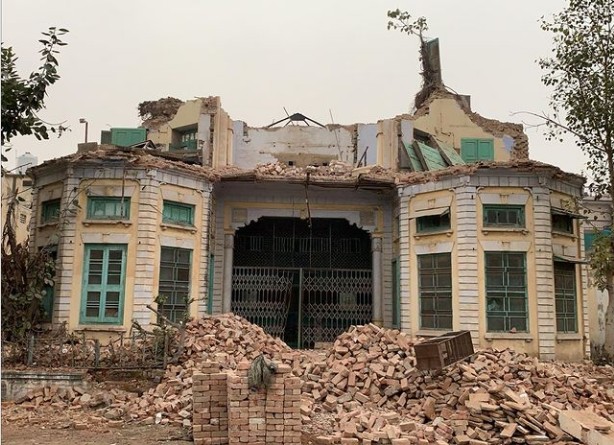 He further stated, I stood there to capture its last standing sight and for long, just kept standing there and staring at the broken building. All the films over the years that I had watched in this theatre went through my head with a flash. Not just me, a lot of others have memories of this cinema hall. Bunking college to watch the first-day first show of a movie was in itself a driving force. My friendship with this theatre started in the 90s. I have watched many movies under this roof on the wooden chairs of this theatre. Asking for a ticket by pushing my hand through the ticket window and finally holding the ticket in hand was a feeling equivalent to an Oscar moment. Also Read: I Could Not Get Tickets For My Own Film: Director Ravinder Ravi Reminisces About Anakh Jattan Di
Badla Jatti Da, Anakh Jattan Di, Jatt Jeona Morh, Subedar, Lalkara Jatti Da, Shehenshah, Mard, Khuda Gawah, Ganga Jamuna Saraswati, Mahanveera, Nakabandi, Veer Zara, and more such films were witnessed by my eyes through this cinema curtain. Then came the new era of a multiplex which ate up many such single screen cinemas like Raja Talkies. Raja Talkies closed down long ago but still, the upright building was like an assurance that it is still alive but today, seeing it collapsing, broke my heart too, he added. Also Read: The Second Phase Of Revival Of Punjabi Cinema In 21st Century
I was deeply in love with you my friend, you might be useless and old for today's generation but for us you are as young as ever and more than that a priceless possession. Your bodily skeleton might get finished in a few days more but in our hearts, your soul shall remain alive forever. Love you Raja Talkies, now when I'll pass by you, you will not be here and my god knows how sunken my heart will feel but like everything has to come to an end, you too have lived through your life and this is your end. Your colourful memories shall always stay the same in our hearts and we will remember you always. We will miss you my friend..rest in peace, signed off Bhullar. Also Read: You Wouldn't Believe How Much Money Was Invested To Make The Classic Cult 'Jatt Jeona Morh'!
Raja Talkies is one of the oldest cinemas of Ferozepur, constructed in the year 1930. Named Dhani Ram Theatre, this cinema was popular by the name of Raja Talkies but in the year 2019, it was officially announced shut and was put on sale. Its iconic building remained a landmark for this town for ages.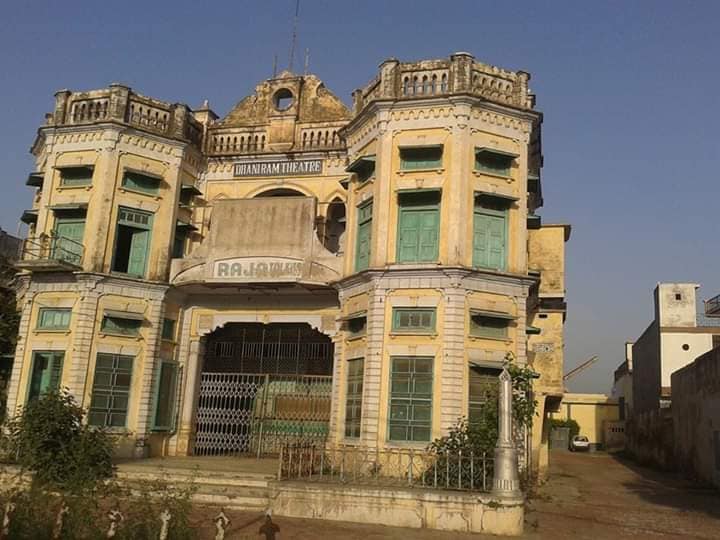 In the gone era, when Hussainiwala was open for trade and transit, a lot of Pakistani visitors, who were fond of Indian movies, used to watch Hindi cinema at Raja Talkies. But after 1971's Indo-Pak conflict and the closure of the trade route, the cinema suffered a severe blow. Later, new-age devices and movie screening theatres pushed this cinema hall into a deeper dungeon.
"Some people from across the border used to come just to watch movies and most of them were often found cheering with the Indian audience," recalls Bhim Sain, a local from Ferozepur. He said there used to be an English movie for the morning show every Sunday, wherein mostly Army officers used to come, and special shows were screened for women during the daytime on Thursdays. Also Read: How Lahore Became The Hub Of Punjabi Film Production In Undivided India!
Talking to a leading daily a while ago, Subhash Kalia, the representative of the family which owned Raja Talkies, said the cinema hall was running into losses due to diminishing audience for single screens, besides heavy taxes imposed by the government. In bigger towns, lot of multinational companies and big players were establishing multiplexes and taking over the existing ones. However, no one was interested in a border town like this. Hence, they had closed the cinema sometime back and have decided to sell it now. Also Read: Post Independence Punjabi Cinema Took 22 Years To Witness A Blockbuster!
---