The Lion of Punjab will always be remembered for being the debut film of Diljit Dosanjh. The film is going to complete ten years of its release this year. We looked back at the film which gave the Punjabi film industry one of its biggest superstars. The film starred Diljit Dosanjh, Gurpreet Ghuggi, Jividha Astha, Pooja Tandon, Vindoo Singh, Vivek Shauq, Yaad Grewal, Bhotu Shah, Sagar S Sharma, Ramniq Sandhu, Amritpal Billa & Deep Dhillon in lead roles under the direction of Guddu Dhanoa. The film was produced by Balbir Tanda and Shikha Tanda. Dhanoa was planning to remake the movie with Sunny Deol but then the project was put on hold. Later he decided to make it in Punjabi. Also Read: Here's How Kuldeep Manak's Clerk Got To The Rescue Of Bachan Bedil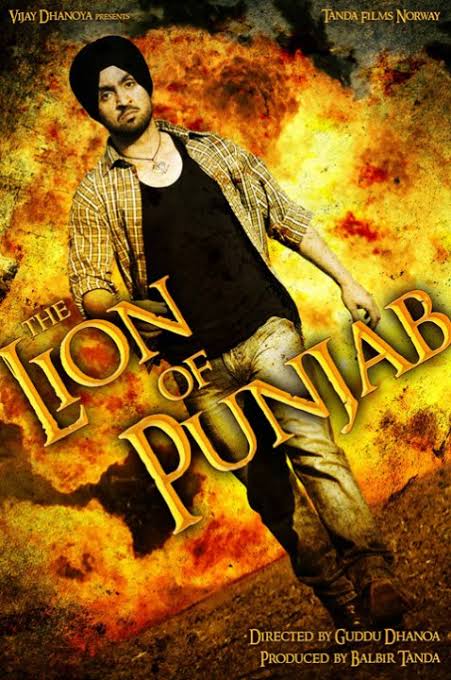 In order to celebrate and reminisce the memories of the movie we talked to its producer Balbir Tanda to get exclusive details about the action potboiler. Norway based Balbir Tanda has also produced Punjabi films like Vairi, Dhee Jatt Di & Hindi films such as Smuggler in the period of 90s. He then took a break from films. Also Read: Sad News: Famous Lyricist Sema Talwandi Wala Has Passed Away
Recalling the making of The Lion of Punjab Tanda shared, "By 2006, upon the revival of Punjabi cinema, I decided to make another Punjabi film. I met Mr Inderjit Hasanpuri (lyricist, writer, producer & director) and we planned to start a project together. He was to write the script and direct it but the project could not take off due to his sudden demise."
He further added that after some time he had a word with Hasanpuri's friend Ghanshyam Lotay (who is a close family friend of Dharmendra). Through him he met Vijay Dhanoa (brother of Guddu Dhanoa) and after meeting Guddu, everything got finalised.Also Read: Punjabi Lad Aman Singh Deep To Star In Santosh Sivan's Next Titled 'Mumbaikar' Alongside Vikrant Massey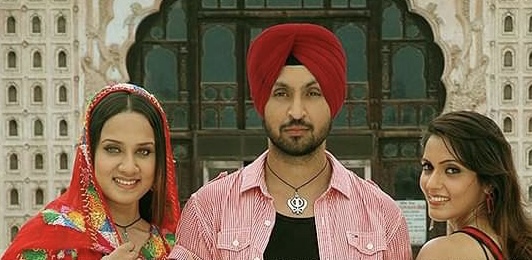 How did Diljit get on board?
Guddu had worked with Sonu Sood before so he suggested Sonu's name. But things did not work out with him as he was busy with other films. Next, I reached out to Kamal Heer and had a couple of meetings with him. But I think he was not interested in an acting career. Mangi Mahal was also considered but finally, Diljit Dosanjh was approached and thus, we got our Lion of Punjab.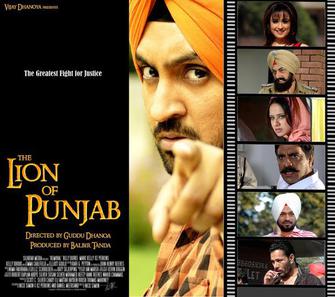 A turbaned actor in lead role – TRENDSETTER!
We never saw it that way, Diljit was perfect for the role. Today as an analysis it might sound as a trendsetter.
Did you face any problems during the making of the film?
We had finalized the actors and shooting had started. Divya Dutta shot for few days & left the film without any explanation. She even did not care about Guddu Dhanoa with whom she had previously worked. At that time I felt very bad about it, but later I was happy because she would have looked like a total misfit (in glamorous role) and older than Diljit in the film. Jividha did a very great job.
Then the first schedule of the film was completed smoothly. I had to go back to Norway as my son was born. Diljit was busy with his music shows. A journalist who has now become an actor was spreading rumors that film has been shelved. In the next schedule, we completed the film.
As a film producer did you ever feel that you are being exploited and more money is being extracted from you?
At that time for a Punjabi film, it was a costly affair. But Guddu Dhanoa was dedicated towards his work. A simple man who does not drink or boss around. Diljit also worked very hard on his acting and action scenes. Everyone was honest towards their work.
It was released close to Valentine of 2011. How did it perform?
It got a very good opening. I won't say it was a big hit, but everyone associated with the film made money. It performed even better in overseas market. I would also add that distributors were not fair. But as a producer I recovered the cost and over the time earned from film through other mediums.
We also talked to Jividha (Jividha Sharma) who played the role of Jassi in the film. Jividha is mostly seen in the roles of sweet girl next door. This was something she had not done before.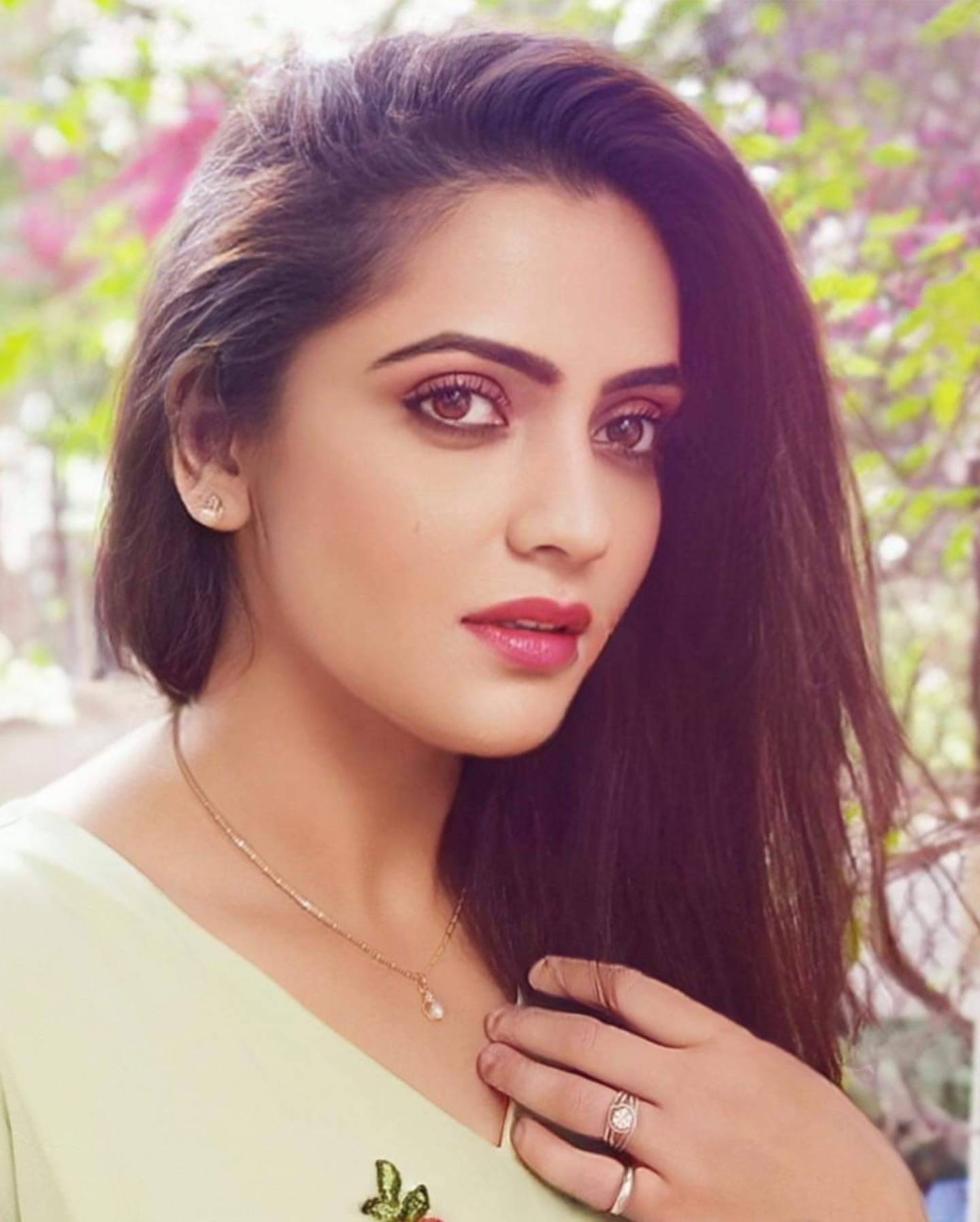 How was your experience working with Diljit Dosanjh?
It was a pleasure working with Diljit. Our pair looked beautiful on screen. For me, there were not many days of shoot but we had an amazing on-screen chemistry. He used to appreciate my dance moves on set. Guddu Ji is a brilliant director and technician. My overall experience was great. The entire cast and crew were sweet. I always experiment with my looks and roles. This was one role which changed the perception about me and the characters I play. I loved performing the role of Jassi and enjoyed every bit of it.
The music of the film was given by Anand Raj Anand, but 'Lakk 28 Kudi Da' by Diljit Dosanjh & Yo Yo Honey Singh was a last-minute addition and became a rage.The Lion of Punjab as a film, back then, came when Punjabi Cinema was in its comeback period and every new film was being talked about and expected to be a benchmark. Also Read: Hansika Motwani To Mark Her Debut In The Punjabi Industry - More Details Inside
Ten years down the line, as a remake of a south hit, the subject might look unrelated and seen as misconception of Punjab by a popular Hindi film Director. But suddenly the theme is relevant at a closer look. In the film, lead protagonist took a stand against a corrupt political figure, who has tie ups with industrial corporate resulting in unsettled situation in the village. Now think about the ongoing farmers protest. The film also deserved to be applauded for talking about the issue of cancer in Malwa region.
Just like Guddu Dhanoa's Hindi films, Lion of Punjab too had good action sequences, but as a film with cheesy pick-up lines to questionable gestures, it followed the formula of a typical masala film. Reacting to this thought, Balbir Tanda says, "For me, Cinema was always about those 70s masala entertainer films. We tried to remain honest to that genre. Even the song 'Lakk 28 Kudi Da' was panned, but then it had become a party anthem. On a personal level, I believe in realistic content cinema."
Did you ever plan its sequel?
I have been thinking of coming up with my next movie and I am also considering the possibility of its sequel but as of now there is no concrete plan. Also Read: Indian American Sikh Scientist Awarded Padma Vibhushan Posthumously
Lion Of Punjab Trivia:
1. Sonu Sood was the initial choice for the lead role.
2. Lion of Punjab was originally planned in Hindi with Sunny Deol, Ameesha Patel & Priyanka Chopra. Later, Gracy Singh & Bhumika Chawla were signed for two female leads for the Hindi film.
3. Divya Dutta shot for a dance sequence and left the film midway. The first look poster of the film also had her in it. It is believed that Manjeet Maan advised her to walk out of the film.
4. Balbir Tanda was keen to sign Mehar Mittal for the film. He was considered for Bhotu Shah's character Tiwari, but he was not taken as he would not have looked suitable flirting with a young girl.
5. Kamal Heer & Mangi Mahal were also considered for the lead role.
6. Dharmendra, Dara Singh, Vijay Tandon & Mehar Mittal were thanked in the credits of the film.
7. The Lion of Punjab clashed with big Hindi films like Akshay Kumar's Patiala House and Priyanka Chopra's Saat Khoon Maaf but comparatively got a better opening in the region and overseas.
8. Today we see a regular online war of words between Diljit Dosanjh & Kangana Ranaut. But back then, Lion of Punjab had released close to Kangana Ranaut's Tanu Weds Manu. Initially, Tanu Weds Manu opened poorly in Punjab, while The Lion of Punjab was scoring at the box office. Later Tanu Weds Manu managed to do decent business in Punjab also.
9. Lakk 28 Kudi Da was one of the big hit songs from the film album, but it did not feature in the film. The song reached the number one spot on the Asian download chart.
10. It was not explained in the end if Avtar played by Diljit will have a love relationship with Amrit (Pooja Tandon) or Jassi (Jividha).
11. Monika Bedi was also considered for one of the female lead roles.
12. The film got award nominations for Best Actor, Best film, Best Actor in Negative Role, and Best Director. Deep Dhillon won the award of Best Negative Role for the film.
13. The film was planned for Dussehra release in 2010 but got delayed by a few months.
---