A large number of farm activists and leaders of farmers' unions had marched into Chandigarh on June 27 i.e. on Saturday after breaking barricades at the Mataur barrier as the day marked the completion of seven months of Farmers protest. Reportedly, they moved through the city and finally culminated the rally at the Sector 8/9 light point after they handed over a memorandum to the Deputy Commissioner.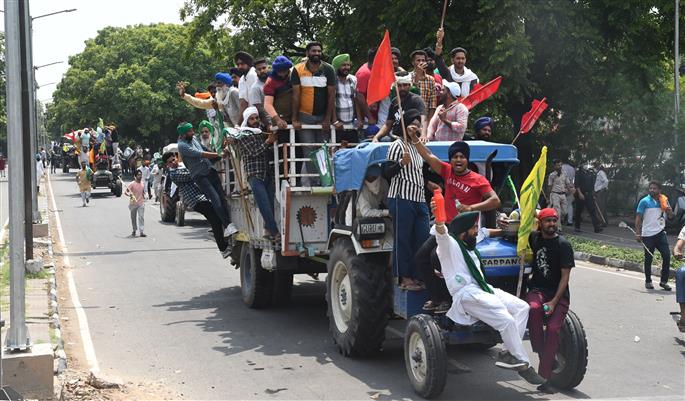 But the protest led to five FIRs that have been registered by the UT police in different police stations. Reportedly, seventeen persons have been booked by name including gangster-turned-activist Lakhvir Singh, alias Lakha Sidhana, Rajinder Singh Deep Singh Wala, vice-president, Kirti Kisan Union, farmer leader Baldev Singh Sirsa, Punjabi singer Jass Bajwa and actress Sonia Mann.
As per a police official, those who incited the mob, assaulted or used criminal force to discourage public servants from the discharge of their duty, indulged in rioting or violated Covid norms had been booked. "The others who were involved will also be identified and their names added to the FIRs," the official said. Also Read : A Write Up About Farmers Protest You Must Read
According to the police, a case against Lakha Sidhana, Rajinder Singh Deep Singh Wala and others has been registered at the Sector 17 police station. Another FIR registered at the same police station includes the name of Punjabi singer Jass Bajwa and actress Sonia Mann whereas farmer leader Baldev Singh Sirsa and others were booked in another case registered at the Sector 3 police station.
If reports were to believe, UT senior superintendent of police (SSP) Kuldeep Singh Chahal said no arrest was made yet but the police will take the accused in custody as per procedure.
However, presenting their clarifications, singer Jass Bajwa on Sunday while talking to media personnels said, "I was supposed to join the protest at Amb Sahib gurdwara before the farmers started march. I did not even enter Chandigarh. It is unfortunate that the Chandigarh Police are targeting me for something I didn't do." Also Read : Singer Pamma Dumewal Booked For Organising Show During The Farmers Rally
Not only this, Sonia Mann also resorted to her social media handle where she went on to share a video from the protest and wrote, "Truth ..So many more videos to come ..Yesterday I was in Panchkula with Haryana..Fake FIR…..I would like to request Chandigarh Police to enquire into this matter properly and if this FIR was filed just to scare me, let it be known that I am not scared and I will always stand up for truth, justice and farmers."
As soon as the news of their registered case surfaced, netizens came out in their support. Not just this, many of their collegues from the Punjabi indusrry too showed their defence towards them. Let's have a look!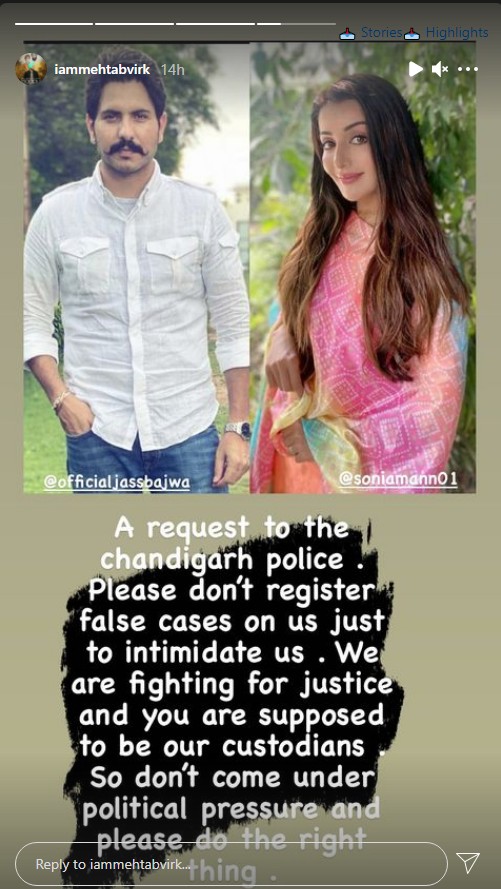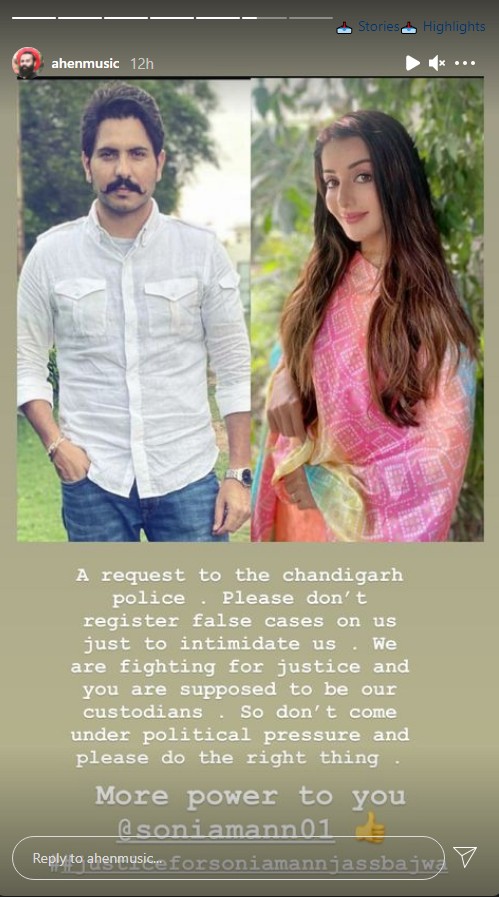 Let us tell you, two FIRs have also been registered against Kaka Singh, Satnam Singh Ajnala, Major Singh Randhawa, Avtar Singh, Kamaljeet Singh, Baldev Singh, Baljit Singh, Prem Singh, Kaka Singh, Suresh Chander, Balwinder Singh, Harmeet Singh and others under Sections 147, 148, 149, 332, 353 and 427 of the IPC at the Sector 36 police station.
---