An act of shame has surfaced where Tehreek-e-Labbaik Pakistan (TLP) worker pulled down Maharaja Ranjit Singh's statue at the Lahore Fort in Pakistan. Reportedly, the two workers had entered the fort as a disabled person and his helper. The man who pretended to have a leg disability hit the statue with the rod he was carrying while the person accompanying him helped vandalize the statue.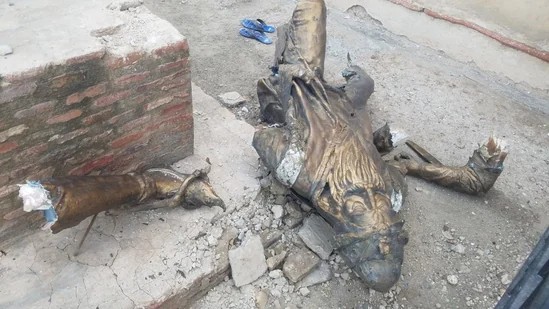 If reports were to believe, the TLP worker also chanted slogans against the former ruler of Punjab. As per police, the attackers were of the view that it's against Islam to erect a statue of a Sikh ruler in a Muslim country. Also Read : Here's What Ravneet Singh Thinks Of The Entertainment Industry!
The video of destroying the statue later surfaced on Twitter too. shared by Pakistan's information & Broadcasting minister calling it 'shameful'. The caption of the video reads, "Shameful this bunch of illiterates are really dangerous for Pakistan image in the world". The man has been detained who carried out the shameful act.
The nine-foot statue is made of cold bronze was unveiled at the Lahore Fort in June 2019 to mark the 180th death anniversary of the ruler. The statue shows the regal ruler sitting on his favorite horse named 'Kahar Bahar' with a sword in his hand in complete Sikh attire. The statue was completed in eight months to complete the statue. This horse was a gift by Dost Muhammad Khan who was the founder of the Barazkai dynasty. Also Read : Punjabi Industry Comes In Solidarity After Sahraa Karimi's 'Plea Letter' Surfaces!
The statue had previously been vandalized by TLP workers on at least two different occasions in the past.
WHO IS MAHARAJA RANJIT SINGH?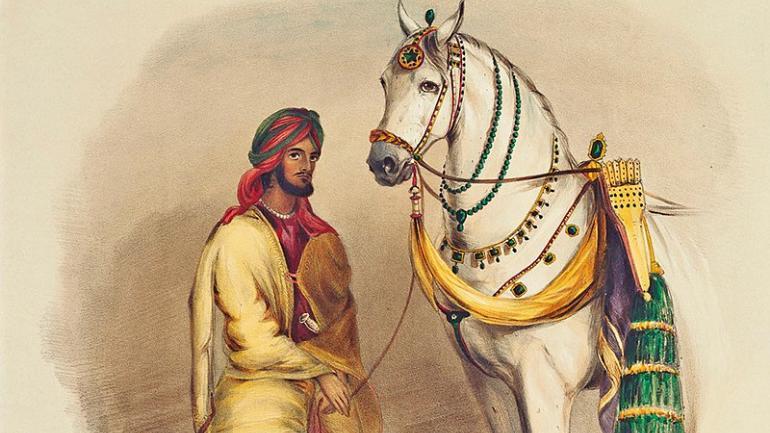 For the unversed, let us tell you, Maharaja Ranjit Singh was popularly known as Sher-e-Punjab or "Lion of Punjab". He was the first Maharaja of the Sikh Empire, which ruled the northwest Indian subcontinent in the early half of the 19th century. Also Read : Sad News: Punjabi Actor Harish Verma's Father Passes Away!
During his infancy, he survived smallpox and lost sight in his left eye. Infact, he fought his first battle alongside his father when he was just 10. After the demise of his father, he went on to fight several wars to expel the Afghans in his teenage years and was proclaimed as the "Maharaja of Punjab" at age 21. His empire grew in the Punjab region under his leadership through 1839.
---