It really feels great that our Punjabi cinema has widen its horizon in terms of experimenting. Well, filmmakers are not just trying different genres in movies but paving paths for web-series also. Our Punjabi audience has also welcomed this concept with open arms as evident from the success of web-series like 'Yaar Jigri Kasooti Degree', 'Gangland in Motherland' and many more.
Now, another Punjabi web-series titled 'Wardaat' has been announced and this one is helmed by Tahil Bhanot. 'Wardaat' is written by Baljeet Bawa. Not much detail about the project has been revealed yet but popular model Mukta Chopra shared the first poster on her Instagram story and shared the update. Also Read : New Punjabi Film 'Sass Meri Ne Munda Jameya' Announced, Dilpreet Dhillon & Bhumika Sharma To Lead - Exclusive Details Inside!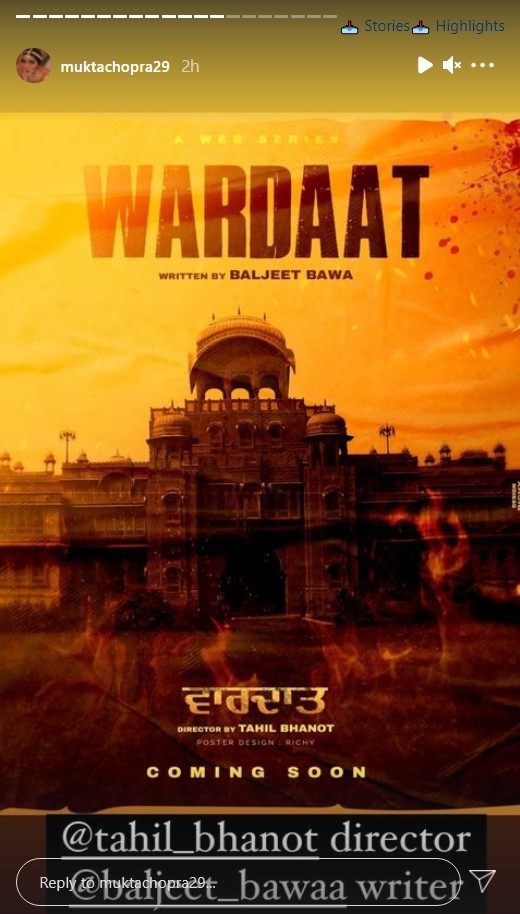 Not only this, Director Tahil Bhanot also shared the update on his Instagram story. Have a look!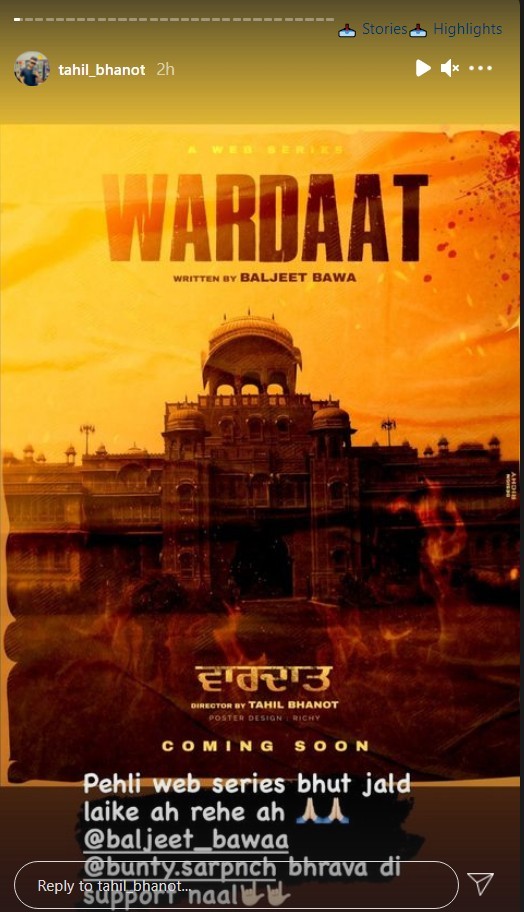 The name and the poster design suggest this one to be an action-thriller but everything will be cleared once all the details are out. It will be interesting to see as to who all are going to be the part of this project. Also Read : Paune: 9 - New Punjabi Film Announced, Dheeraj Kumar Says This Is His Toughest Role Till Date!
Nevertheless, it is such a great thing that now our Punjabi industry is shifting its horizon towards the web-series culture also. Now, let's see just like other web-series, how well do audience receives this one. Till then, waiting curiously for all the details!
---