There has always been a perception that Punjabi cinema can thrive only on comedy and romance but around a decade back, there has been a rise in the production of sports-related films. These films have widely been appreciated and well received by the audience too.
So, if you are a sports-genre fan and can't find good sports films in Punjabi, we have prepared a list of 13 Punjabi sports movies that you can enjoy anytime based on their IMDB ratings.
Bend It Like Beckham (2002) '6.6/10'
The film was released in the year 2002, directed by Gurinder Chadha, the film was marketed in English, Punjabi, Hindi and even German! One of the first major Punjabi-sports genre film, it became an instant hit. The film starred Parminder Nagra, Pooja Shah and several international artists too including Keira Knightley, Jonathan Rhys Meyers, Shaznay Lewi and many more.
The story revolves around an Indian girl and her strict parents, living in London. While Jess (Parminder Nagra) wants to play soccer like her idol David Beckham, her parents want her to be a traditional Indian girl.
Filled with culture, comedy and romance (of course!) the story deals with breaking stereotypes and enjoying life to the fullest.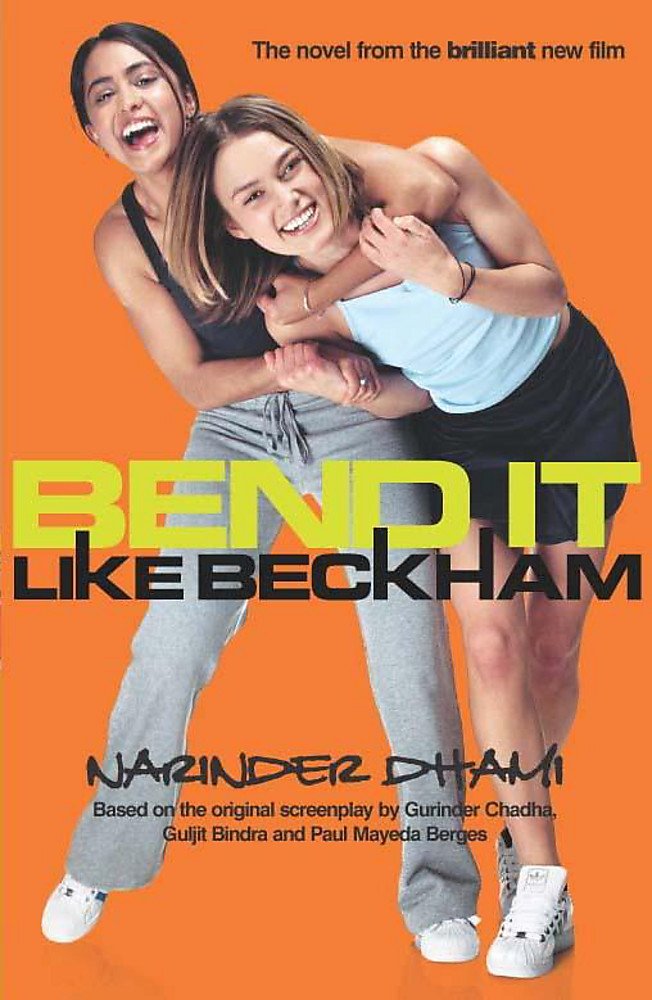 Bhid Ja (2015) 'no rating available'
An independent feature film released in 2015 was based on the sport of field hockey set in Punjab. The story is about a young boy, his love for hockey and his struggle to play for his team.
The film starred Gautam Narwat, Rimple Dhindsa, Harpinder Rajput, and many more. The most interesting part of this film is that director Gautam Narwat shot at least 23% of the film as a one-man crew, without even a cameraman! Can you believe it? Also Read: Here's How P-Town Celebs Celebrated Rakshabandhan 2021!
Breakaway (2011) '5.7/10'
Set in Ontario, Canada, the 2011 sports-comedy film was directed by Robert Lieberman and produced by Akshay Kumar and Paul Gross.
The story revolves around a Toronto-based Punjabi with a love for hockey who sacrifices not only his study but also becomes an object of his father's rage because he cut his hair to fit in. However, he is still not accepted and faces prejudice from other Caucasian players.
The story focuses on issues of discrimination, traditional Indian values and family pressure to focus on his religion and values over his dreams.
Desi (2017) 'no rating available'
A 2017 feature film by director Harish Vyas, who has directed another Punjabi film i.e. Proper Patola (2014). It is produced by Angad Productions and Kranti Pratap Singh, who has already produced two Punjabi films.
The film falls under the comedy and romance genre along with a sports aspect. This film becomes even more special as it marked the debut of Bollywood's superhit playback singer Arijit Singh. Also Read: Singer Kamal Khan Just Bought A Swanky Brand New 'Fortuner'!
Gun and Goal (2015) '5.8/10'
A sports-drama film directed by Simranjit Singh Hundal, released in April 2015. The movie stars actor Sumeet Singh Sarao and actress Rishita Monga.
The story is about a successful football player who gets involved in criminal activity and then repents it. A fun film depicting a youngster going the wrong way and then trying to get his life back on track.
Harjeeta (2018) '7.8/10'
Starring Ammy Virk as Harjeeta, this is a sports biopic based on the life of hockey player Harjeet Singh who is famous for captaining the Indian team at the 2016 Men's Hockey Junior World Cup that went unbeaten throughout the tournament. Directed by Vijay Kumar Arora, the 2018 film has been applauded by many.
This is a story of a young man trying to achieve his dream by overcoming poverty and a dysfunctional family. Interestingly, Pankaj Tripathi had also marked his acting debut in the Punjabi industry too.


Kabaddi- Ikk Mohabbat (2010) '5.6/10'
Director Gurinder Dimpy's 2010 film is a story about Gurnam Randhawa (Guggu Gill) who builds his own team of amateurs to play them against the professional kabaddi team owned by the villain of the film.
The film stars many prominent actors like Gurpreet Ghuggi, Deep Dhillon, and Shavinder Mahal among others.

Kabaddi Once Again (2012) '6.8/10'
Not to be mistaken, the film is not related to "Kabaddi Ikk Mohabbat" in any way. This one was directed by Sukhminder Dhanjal. The story revolves around Shingara Singh (Varinder Singh Ghuman). Singh is a village boy, whose father has restricted him from playing Kabaddi, a sport he loves.
Singh is later selected to go play in England, finally getting to fulfill his dream. But his dream is broken when reality hits and he learns about match-fixing and the use of illegal drugs in the sport. Watch the full movie to know if he finally attains his dream or not. Also Read: Do You Know How Much Money Jagjeet Sandhu Used To Earn As A Child Artist?
Khido Khundi (2018) '6.7/10'
The movie starring Ranjit Bawa, Manav Vij and Mandy Takhar, this film is about two brothers returning from London to build a hockey team and revive the love for hockey among Punjabis. The film was released in the year 2018. It was directed by Rohit Jugraj and is a feel-good, inspiring film for the audience.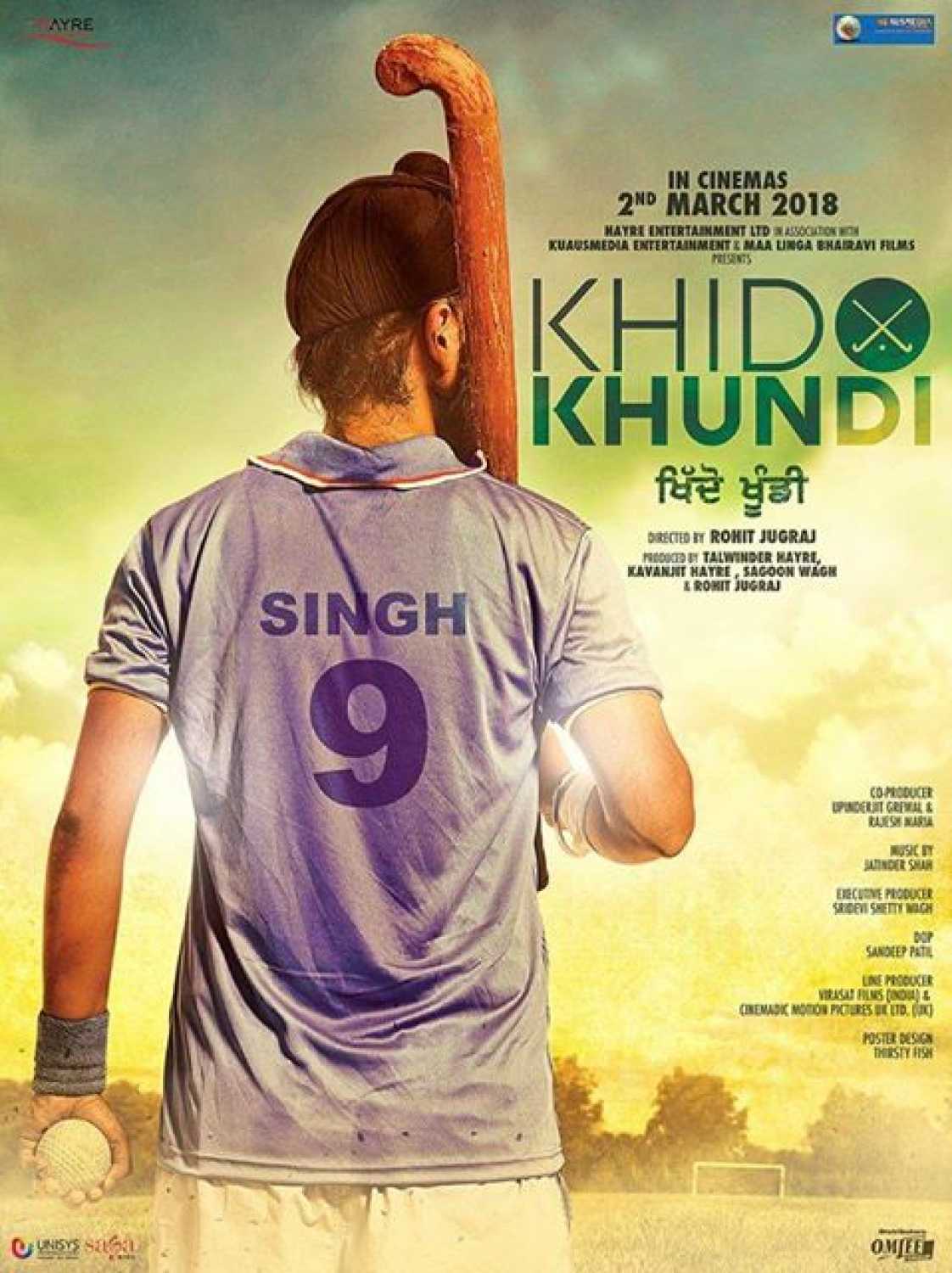 Kirdar-E-Sardar (2017) '6.9/10'
A 2017 sports film starring Nav Bajwa and Neha Pawar, based on the life of a Punjabi boxer. Directed by Jatinder Singh Jeetu, the film glorifies the true spirit and strength of being a Khalsa. At the same time, the film also throws light on the prominent issue of drugs in Punjab.
Son Of Manjeet Singh (2018) '7.8/10'
Released in 2018, Director Vikram Grover has tried to portray the common issue of typical Indian parents wanting a mainstream career for a sport-loving child. Not only this, the movie also shows the struggles of a single father trying to raise two teenagers.
Overall, the film depicts a father and son's relationship when love, career and the generation gap become a barrier. Also Read: Do Know The Punjabi Songs Koena Mitra Has Featured In?
Via Kargil (2011) '6.7/10'
As the name suggests, the film is set in 1999, when the Kargil war was at its peak. Directed by Japinder Kaur Baweja, the movie showcases an 8-year-old's view of the 1999 India-Pakistan World Cup match.
It shows that cricket is such an important and emotional sport for Indians that a young child with no knowledge of the world, believes that his elder brother will be back from the border if India wins the match.
Yaarana (2015) '4.1/10'
Last but not the least, the 2015 film by director Ranbir Pushp is based around football. The film is set in the Bhai Gurdas Group of Institutes, which has a reputation of being the best sports college in Punjab.
It is a feel-good film about the surrounding tensions and high competition faced by the football team of the college. The film stars Gavie Chahal, Geeta Zaildar, Yuvraj Hans and Yuvika Chaudhary among others.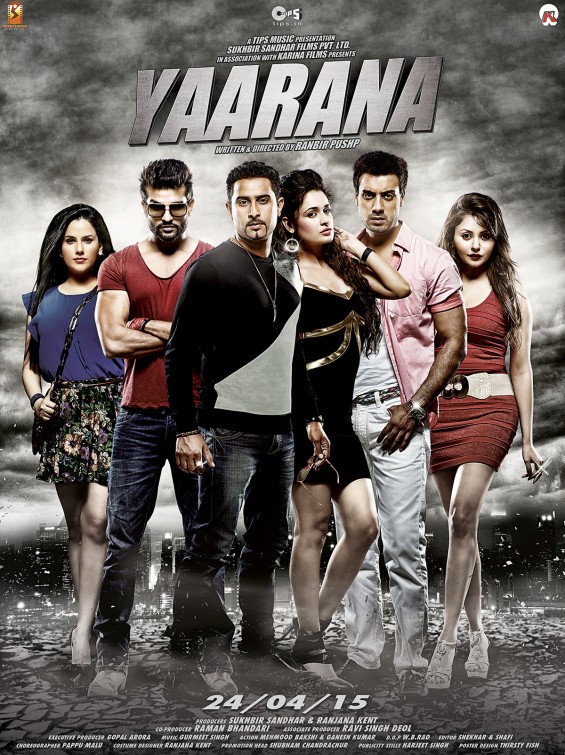 The IMDb list included movies like Patiala House (2011), Miley naa Miley hum (2011) and Kirkit (2009) too, but they are primarily Bollywood films with certain characteristics related to Punjab.
Also Read: https://www.ghaintpunjab.com/GhaintPunjab/Article/39758/wardaat-new-web-series-tahil-bhanot
However, famous movies like Rocky mental (2017) and Saade Aale (2020) were left out of the list. And we are aware that these are English-Punjabi films i.e. not made in India, but all of them have Punjabi people as part of their cast and crew.
Go watch out these movies and don't forget to share the name of your favorite movie in the comments section from the above list.
---