Even though things have changed today, Punjabi cinema is said to never have exclusive leading ladies earlier. In the initial period of cinema, actresses from Bombay would come, do one or two Punjabi Films and then go back to Bollywood. So there have been very few actresses who remained loyal to Punjabi Films.
One such veteran Punjabi actress was Nishi, wife of director Rajkumar Kohli and mother of Actor Armaan Kohli. Actor-writer Vijay Tandon once mentioned that Nishi was the mother of Punjabi Cinema and rightly so as when most of the actresses were coming in Punjabi films and going back to Hindi Films, Nishi did not step back from doing Punjabi Films. Also Read: This Is What Divya Dutta Used To Do Before Stepping In Films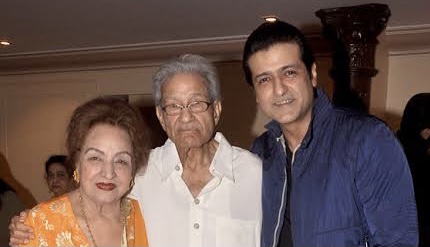 So today, we're celebrating the life of the legend by talking about her contribution to Hindi and Punjabi Cinema.
The actress was born in Sialkot, Pakistan and did you know that Nishi was not her real name?
Her real name was Krishna Sharma. After partition, she moved to India along with her sister and mother. Her determination to succeed in life was so extensive that while she attended school in the morning, her evenings were dedicated to typing classes.
Since she was really beautiful, she was often referred to for various movies. So one thing led to another and then she joined films. Thus began her journey as an actress. Also Read: Ranjit Bawa Replies To Accusations For Drug Relation!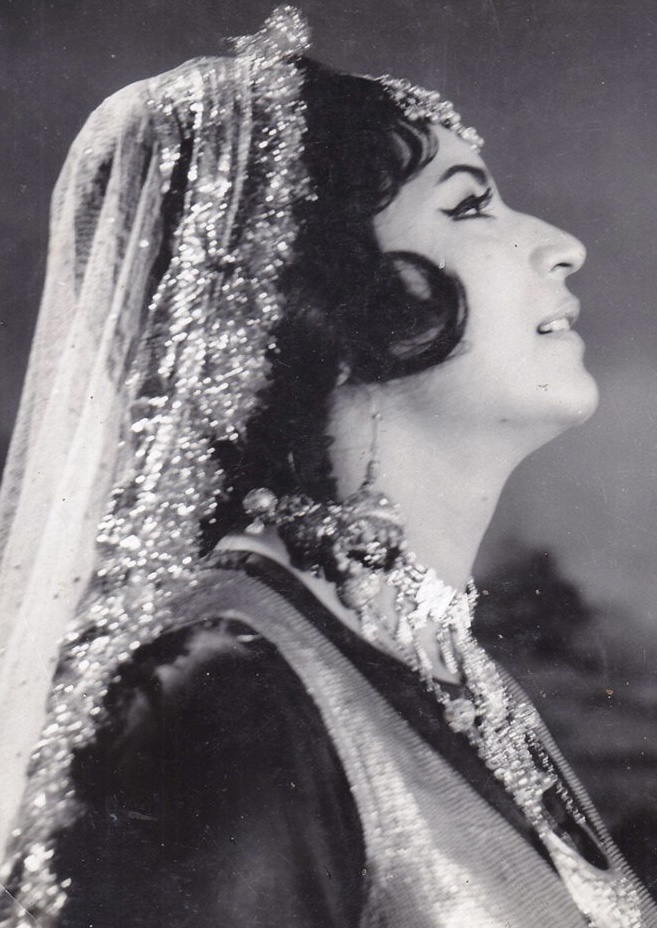 But it was not so easy! Her debut Hindi Film 'Pagal Khana' (shot around 1955) did not get released. However, she went on to do many other films like 'Railway Platform', 'Miss India', 'Phagun', 'Chaalbaaz' and so on. But most of these films had her in supporting roles, though she got to play leading roles in some small costume drama action films, they weren't very significant.
While in an interview with her nephew Raj Anand (her sister Rama Rani's Son), who is an event manager & promoter of Fashion, Interior Design Exhibitions, the GhaintPunjab team got a lot of exclusive information including the fact that she did films on her own terms and never went out of her way to get roles in big films. She was ambitious but did not please anyone for roles and achieved success on her own.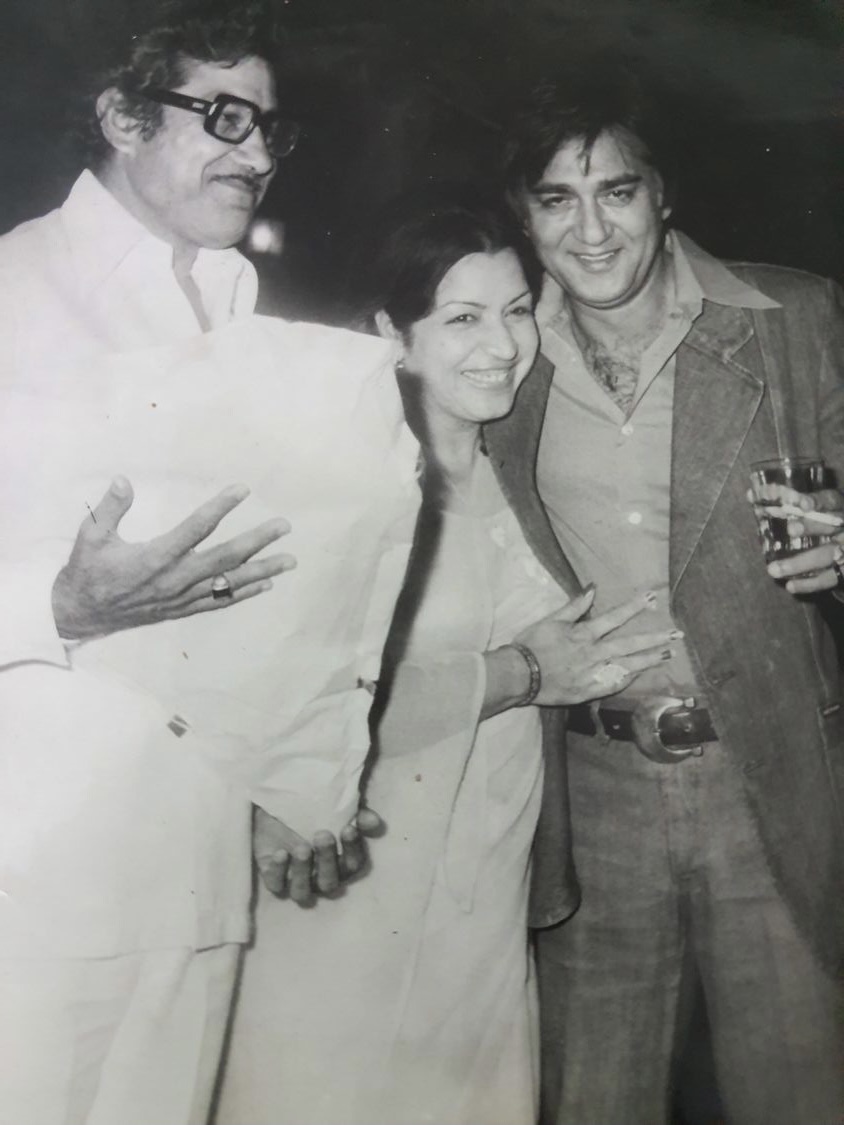 As far as her debut in the Punjabi Industry is concerned, she had already worked under the direction of Jugal Kishore in a Hindi Film. So when he approached her for 'Bhangra (1959)', she did not hesitate. The film was a huge success and from there on she became a superstar of Punjabi Cinema. 'Jija Ji', 'Guddi', 'Main Jatti Punjab Di', 'Banto', 'Satluj De Kande', 'Sapni', 'Laajo', 'Dulla Bhatti', 'Pind Di Kudi' have been some of her prominent Punjabi Films and have banked heavily on her stardom! Also Read: Police Asked To Take Action Against 'Casteist' Post About CM Charanjit Singh Channi!
Two of her Punjabi films— 'Satluj De Kande' and 'Nanak Naam Jahaz Hai' went on to win the National Award for Best Film. Also, she was one of the first Punjabi Film actresses who got to play a double role in a Punjabi Film, in the movie 'Satluj De Kande'.
While she formed a successful pair with Dara Singh in his stunt action films and delivered hits like 'Hercules', 'Baadshah', 'Ek Tha Alibaba' and Punjabi Film 'Dulla Bhatti', her success wasn't easy. She didn't only have competition from Mumtaz and Helen in Bollywood, but even in Pollywood, Indira Billi was another leading lady contesting for the same fame. But Nishi held strong in both the film industries with grace.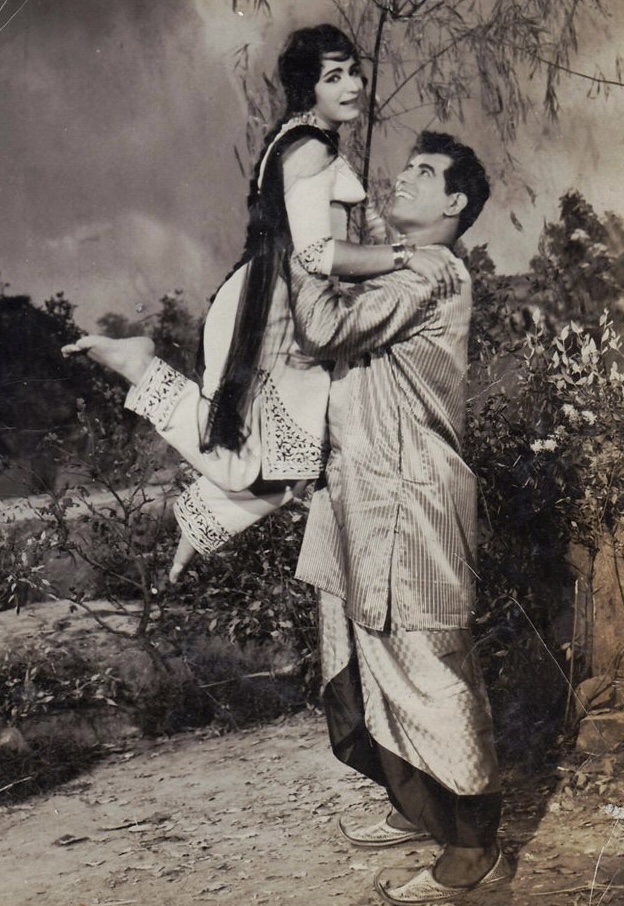 Interestingly, she was also one of the first leading ladies of Dharmendra! And even though she mostly played negative roles in Hindi cinema, her actual persona was different. She was friends with all the major actresses of the time— Madhubala, Vyjayantimala, Mala Sinha and had worked with most of the super famous actors like Ashok Kumar, Balraj Sahni, Raj Kapoor, Dharmendra and Shammi Kapoor.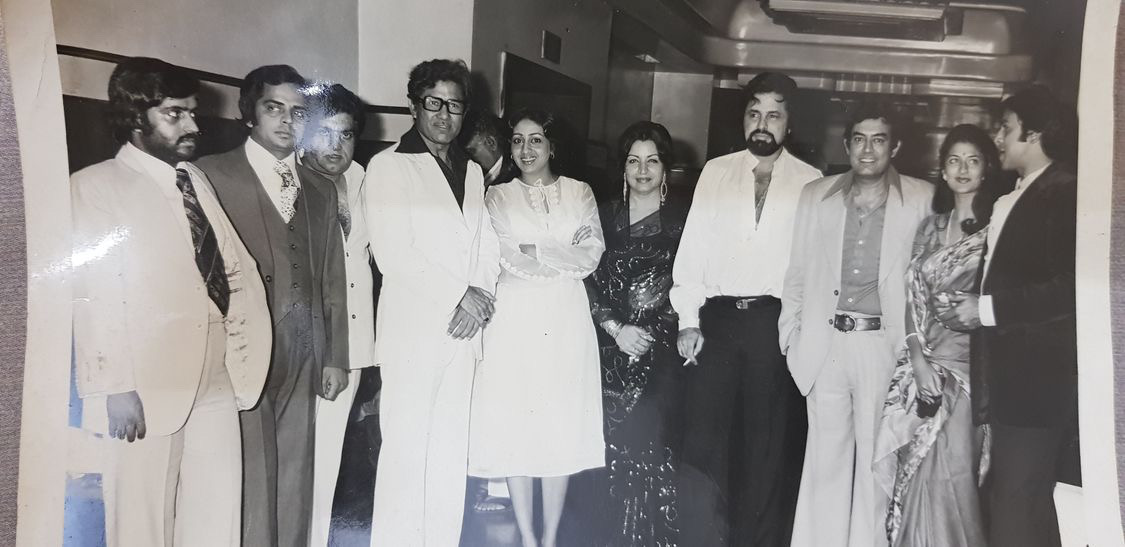 Talking about her journey in Bollywood, the film 'Dark Street' opposite Ashok Kumar was one of her most important films as a lead actress, but it could not do well. In 'Bin Badal Barsaat' she managed to steal the show from Asha Parekh, even though she had a negative role. At the same time, 'Pyar Ki Pyas', a family drama was her career's best performance in Hindi cinema. Also Read: FIR Against 'The Kapil Sharma Show' For Showing Actors Drinking In A Courtroom Scene
Coming to her personal life story, in the films 'Sapni' and 'Dulla Bhatti', she worked alongside director Rajkumar Kohli. The collaboration was a success and they both started liking each other. And so, they got married. But alas! With marriage comes great responsibility and even though Nishi was still in demand at the time, she decided to quit acting.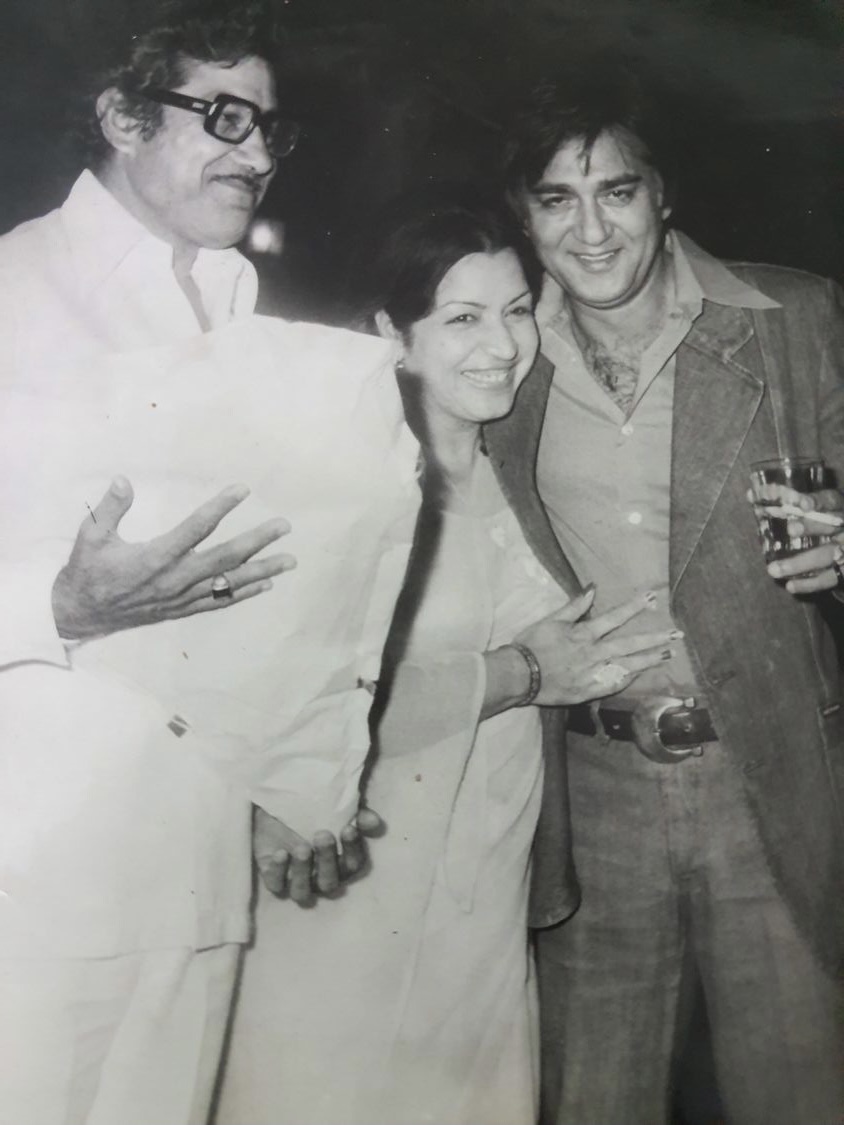 However, she was smart and made sure to leave with such films that would build a legacy for her. The 1970s Hindi film 'Ganwaar' was one of her last films where she was cast along with Rajendra Kumar and Vyjayanthimala.
In Pollywood, her last movie was the religious film 'Nanak Naam Jahaz Hai (1969)'. Even though she did negative roles in Hindi films, but in Punjabi, she had always played positive roles. So even though playing the antagonist in 'Nanak Naam Jahaz Hai' was a huge risk, her acting skills were so good that she walked out with an equal appreciation for her part along with everyone associated with the film. The film turned out to be a perfect exit.
But it is important to note that even after quitting acting, she wasn't completely cut off from films. Even after becoming a mother and having all the other family responsibilities, Nishi took a keen interest in her husband's film productions. She was involved with film story sessions and would assist the writers. While on a shoot, she would take care of the unit. She would also groom the actresses of her production's films. The couple has given some of the biggest multi starrer hits in the history of Indian Cinema. Also Read: 5 Facts You Should Know About Afsana Khan!
In fact, it was due to the goodwill of Nishi and Rajkumar Kohli that big stars were ready to work in their production without any ego hassles. While 'Nagin' and 'Jaani Dushman' are cult classics, They also made other successful and popular films like 'Gora Aur Kala', 'Naukar Biwi Ka', 'Jeene Nahi Doonga', 'Insaniyat Ke Dushman', 'Badle Ki Aag', 'Virodhi', 'Bees Saal Baad', 'Qahar' and many more.
Now if you ask that if she was so connected to the industry, why did she not make a comeback?
Worry not! We have the answer right here!
Her nephew told us that once she decided to quit films as an actress, she never wanted to join back. She would often get offers. In fact, Mira Nair approached her for a role in 'Monsoon Wedding'. But she politely refused it.
Now, we've been talking about Nishi's contribution to the film industry and how proficient she was. But it isn't just us. For her contribution to Punjabi Cinema, the Punjab Government bestowed an award to her in the 90s!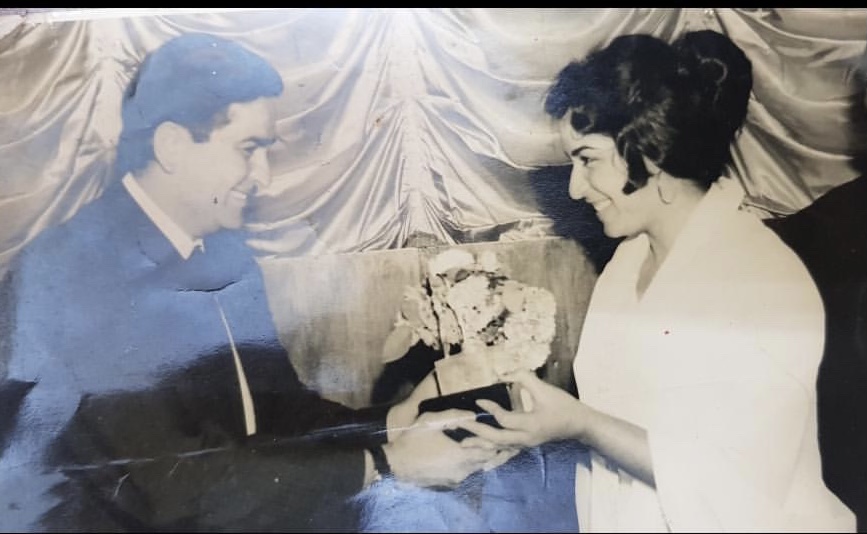 Also, did you know that the couple had another son? While everyone is aware of Armaan Kohli, Nishi and Rajkumar had another son, who was younger than Armaan, his name was Rajneesh. He was a special child and kept away from media glance. He passed away this year in April due to health issues. It is also speculated that he was one of the reasons that the legendary actress never thought of getting back to acting. Also Read: 5 Hollywood Movies That Have Sikh Characters In Them!
At the same time, all these years Nishi would make public appearances during launch events or movie premieres of her production's films. She would also frequently meet all her friends which included Nimmi, Shyama, Jabeen Jalil, Shakila and Begum Para. But most of them left one by one and she became more reclusive and preferred to stay away from the public eye. In the latter years, Nishi did attend the prayer meet of her one-time co-star Late Dara Singh and even came for the poster launch of her classic 'Film Nanak Naam Jahaz Hai's re-release in 2015.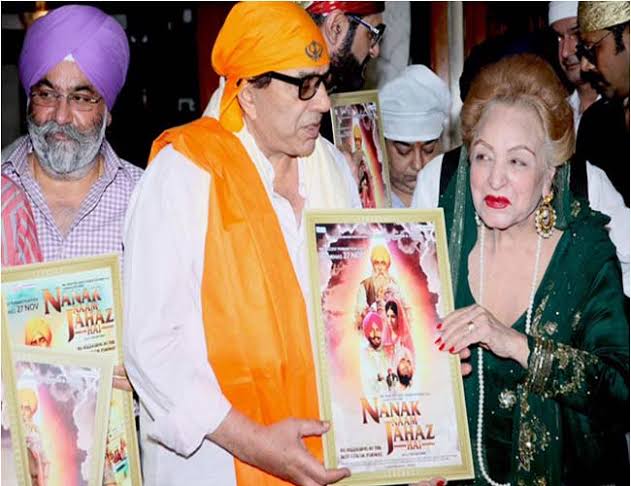 In fact, post the screening of Rajshri's 'Prem Ratan Dhan Payo', which also had Arman Kohli in the leading negative role, She danced upon the title song of the film.
While the present generation of fans and even some actors might not know much about her, Nishi ruled in Punjabi Cinema for over a decade with many classic films and songs to her credit.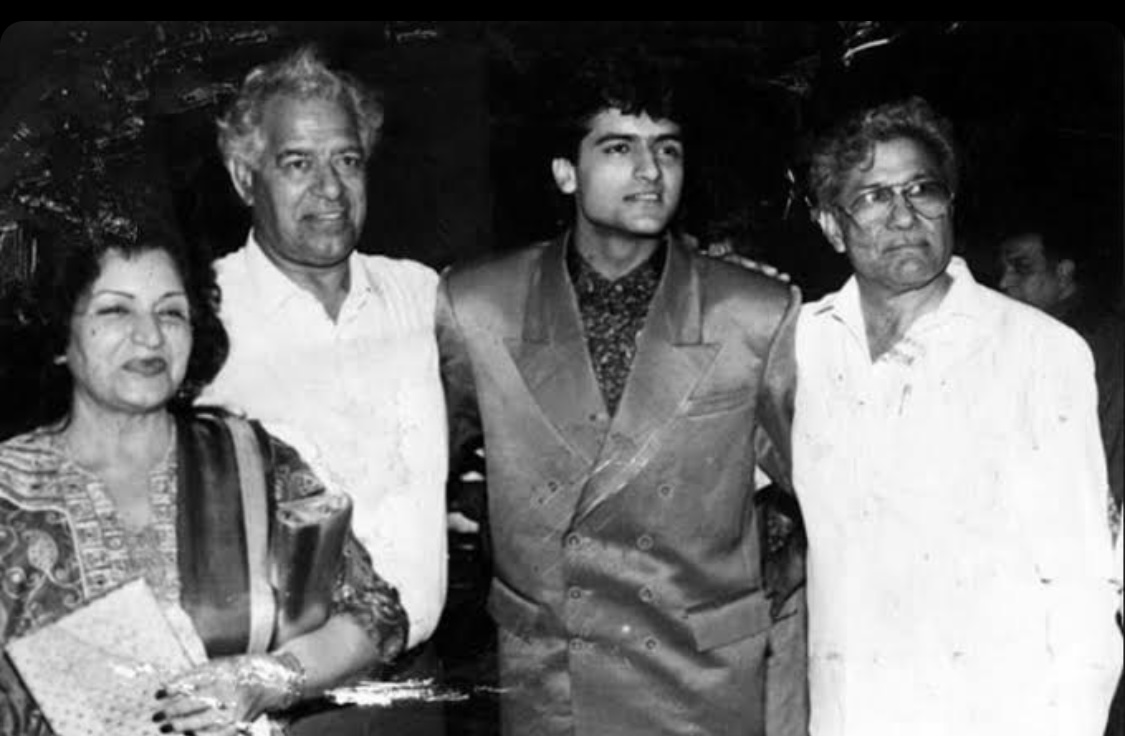 Her influence was so prominent that actors who have worked with Nishi and Rajkumar Kohli are still in touch with them. Recently during a rare appearance in a musical contest show, former star actress Reena Roy acknowledged both Nishi and Rajkumar Kohli for giving her (Reena Roy) career's biggest hit 'Nagin (1976)'. Also Read: When Popular Singer Kaka Went For The Auditions Of Singing Reality Shows!
Nishi indeed led a celebrated life and continues to do so…
---