As they say, 'Animals are a gift from above for they truly define the words unconditional love' and why not? They are one of the sweetest creatures on the planet earth and when it comes to these furry creatures, they never miss a chance to win hearts with their adorable gestures.
And our Pollywood celebrities are no different. We have a lot of Punjabi artists who have an inclination towards these pawed angels. We keep seeing our favorite celebs putting their adorable pictures on PDA with their cute and adorable pets proving their love for them. Also Read : "Creating Content For OTT Is A Bigger Challenge": Director Prem Singh Sidhu
So, here's a list of our Pollywood celebrities who are hardcore animal lovers!
HARRDY SANDHU:
Harrdy Sandhu never misses a chance to express his love for his pet dog. A big time dog lover, 'Dance Like' singer keeps sharing awwdorable pictures with his cute pet, 'Juni' and had even celebrated his birthday recently.
MANINDER BUTTAR:
The 'Sakhiyaan' singer is really fond of dogs. During the lockdown, he even took a special permission from the authorities to feed stray dogs. Not only this, he named his debut album after his pet's name 'Jugni'.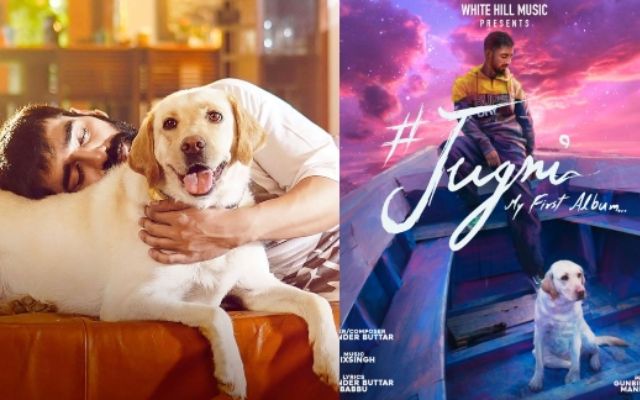 AMMY VIRK:
People often perceive 'Qismat' actor to be very arrogant but in reality he is totally opposite of it. Well, his pictures with his little pet are enough to prove his innocence and kindness. Ammy shares a very beautiful bond with his pet whom he has named, 'Burfi Virk'. Not only this, he named his music label also after his name called, 'Burfi Music'.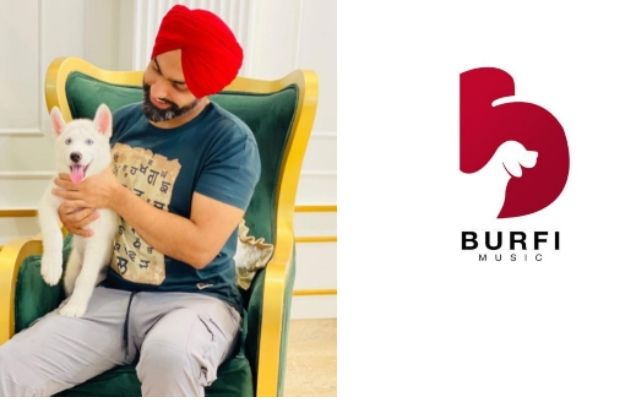 Ammy has also created a page on Instagram separately for Burfi which too is being followed largely by the people.
SONAM BAJWA:
Well, we are sure the fans and followers of this beautiful diva are surely familiar with Sonam's pet dog, 'Simba'. She is often seen having a good time with him which is very much visible in her Instagram stories and posts. She is often seen cuddling with him. Also Read : Movies Updates: Here's A List Of All The Punjabi Movies Releasing In October - 2021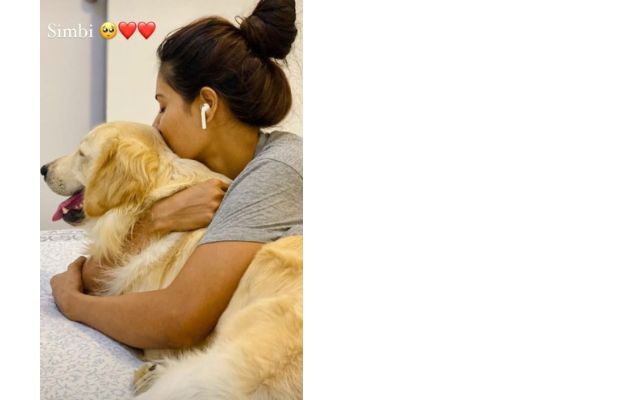 WAMIQA GABBI:
The green-eyed diva has impressed everyone with her acting skills but apart from that she is a proud dog mommy for 5-6 handsome dogs. Not only this, she has always been very vocal about the brutality against animals on her social media platforms. She even keeps a tab over animals being rescued through her initiative with several NGOs that adopt such animals. Also Read : We Bet You Didn't Know These Bollywood Movies Wamiqa Gabbi Has Been A Part Of!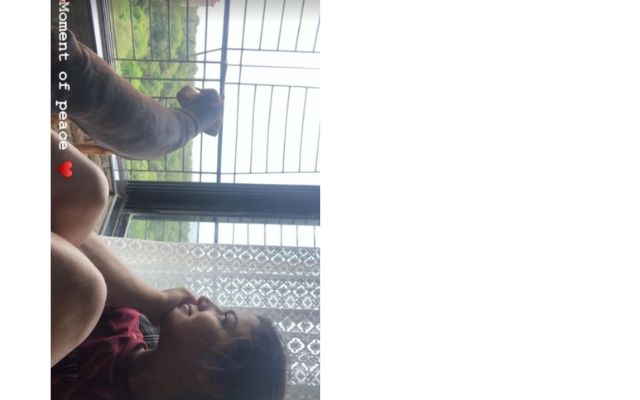 SUNANADA SHARMA:
The very bubbly and cute Sunanda Sharma has two dogs and their names are even cuter. Sunanda calls her Plum and Daakoo. She has added adorable videos on her social media highlights as well.
SARGUN MEHTA:
The 'Angrej' actress no doubt can make any one fall in love with her owing to her beautiful screen presence and of course her immense acting skills. Her pet dog, 'Moyo' is no less when it comes to cuteness and we are sure of you going over his cuteness as well. Also Read : Do You Know Sargun Mehta Was Not The First Choice For 'Kala Shah Kala'!
AMRIT MAAN:
The 'Bamb Jatt' also has two pets named, 'Mylo' and 'Pablo' with whom he keeps sharing adorable videos on social media. Looking at the videos, one can totally see his love for the pets.
IHANA DHILLON:
Talking about pawed creatures, it is not just the dogs. "Daddy Cool Munde Fool" actress, Ihana Dhillon has a supercute which is sure to melt your hearts whom she calls, "Fluffy Singh".
GAUAHAR KHAN:
This beautiful diva with a little cute pet cat calls him 'Snow'. The name totally justifies his personality too as he is as white as snow. Isn't it? It is not just this cute cat but Gauahar is even seen feeding and cuddling stray dogs. She even has a highlight on Instagram account under 'Stray Dogs'. Also Read : Did You Know Gauahar Khan's Actual Debut In The Punjabi Industry Was In 2003!
PARMISH VERMA:
Well, last but not the least, 'Shada' not any more, Parmish Verma also has a paw angel named, 'Baagi'. He often keeps posting awwdorable and supercute pictures depicting his love for him. Also Read :
Well, this was our list! Are you also a pet lover? If you have any cute story that you feel like sharing, you can share with us in the comments section.
---