There are some actors who have been in the acting field for decades. But they never took it as a full-time profession due to their family responsibilities and other work commitments.
One such actor is Krishan Joshi who was also seen recently in super successful 'Jodi'.
Not many might be knowing but his acting career started from the stage.
Krishan Joshi's mentor was renowned theatre veteran Harpal Tiwana.
Raj Babbar, Om Puri, Gurdas Mann, Sardar Sohi, Nirmal Rishi, Neeta Mohindra, Girja Shankar etc are amongst the actors who had learnt the nuances of acting from Harpal Tiwana. Also Read : Know Why Jass Bajwa Had To Re-Record All The Songs Of His Debut Album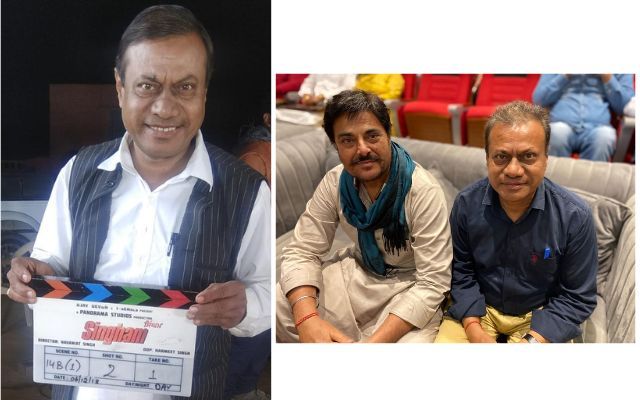 Krishan Joshi had also entered in this field under the guidance of Harpal Tiwana. In fact, he also did many plays of Harpal Tiwana, Nirmal Rishi, Vipin Sharma etc. Though he also ventured in to films with Vaisakhi (1992) but had to slow down on acting as he was also looking after his factory business.
Few years back, he ventured back into acting and did Punjabi films like 'Jihne Mera Dil Lutteya', 'Krazy Tabbar', 'Sardaar Ji 2', 'Khiddo Khundi', 'Singham', 'Tunka Tunka' etc and Hindi films like 'Tere Naal Love Ho Gaya', 'Luv Shuv Te Chicken Khurana', 'Dangal' and English-Punjabi bilingual, 'Woman from The East'. Apart from these films, he has also done several Punjabi and Hindi TV Series. Also Read : Exclusive : This Is When Bups Saggu Hit Rock Bottom Of His Career
'Medal', 'Gurmukh', 'Hai Meri Motto' & 'Chamak', a web series are among his upcoming projects. Working on multiple projects, Krishan Joshi still takes time out for his first acting, field theatre and continues to do films and series too.
---