After the success of Dukh Bhanjan Tera Naam, the same team of the film, consisting of director BS Thapa, producers Kanwar Mohinder Singh Bedi and Bakshi Mohinder Singh Sarna, aka S Mohinder, and the leading lady Radha Saluja, came together for their collaboration in Mann Jeete Jagg Jeete.
The five-decade-old film had Sunil Dutt, Radha Saluja, Ranjeet, Khairaiti, Gopal Sehgal, Jankidas, Damiyinti Puri, Harbhajan Jabbal with special appearances by Om Prakash, Madhumati, Sona and Mukri amongst the principal cast. Also Read : Do You Know About Suchita Oswal Jain, Richest Woman Of Punjab Running 12,003 Cr Empire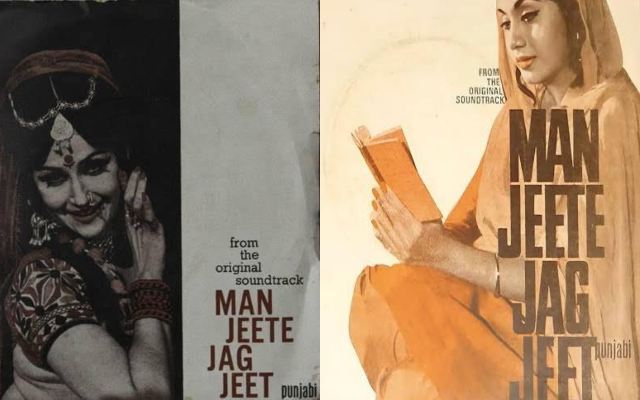 The film's shoot took place in Pathankot, Punjab
Art Director Tirath Singh Gill, a young kid back then, had gone to his relative's home in Pathankot during his holidays. The film crew from Bombay had arrived for the shoot. Also Read : Before 'The Kashmir Files', This Punjabi Film Was Awarded Best Feature Film On National Integration
"My relatives insisted that I stay for a few more days to see the shooting of the film. Every morning, we kids would reach the shooting location and keep seeing stars like Sunil Dutt, Radha Saluja, Ranjeet, and more enacting their parts. We were so lost in watching the shoot that we would even skip our meals. The shoot went on for almost a month, and all this while I stayed in Pathankot. In fact, I mixed up with the crew and even helped them", shares Art Director Tirath Singh Gill, who later joined the world of films.
Radha Saluja shares her experience while working on the film
Radha Saluja talks about her experience in the film. "I had done a film with the same team before. So, when they came with another offer, I accepted it. I got to work with a great personality like Sunil Dutt Saab. I think Nargis Ji also accompanied us for a while during its shooting schedule in Punjab. There used to be a huge crowd gathered to see the shooting".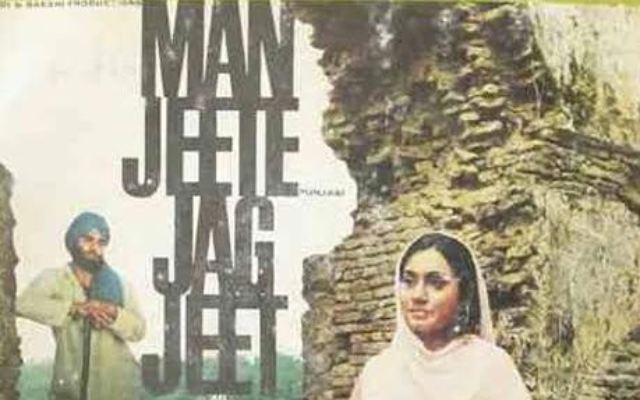 She further continues, "While everything was going fine, one day turned out to be a horror for us all. So the scene that was supposed to be filmed had bullets firing. In films, they use dummy bullets, but they can still do harm if shot at someone from close. Our director Saab Mr. Thapa told everyone to stay away; some people obliged and moved away. But then there were some curious, mischievous adventurers who hid themselves in the fields. So when the shoot started and there were bullet shots, someone from the crowd got curious and got up. The dummy bullet hit him in the eye. Chaos had happened; the villagers who were so respectful towards the film team were now ready to hit us. Timely protection saved the team from horror." Also Read : Lieutenant Navteshwar Singh: Lost Father At Three Months Yet Carrying Forward The Legacy Son Joins The Same Battalion
In addition to this, she divulged, "Director BS Thapa was of Nepali origin, and it was fun to see him talking in Punjabi. He promised me that, Radha, I would make a Nepali film with you. Though that Nepali film did not happen, two films under his direction have taught me the Nepali language,", she stated as she shared interesting anecdotes about the film.
Mann Jeete Jagg Jeete was about the reformation of bandits and welcomed them to lead a respectful life.
The film's songs Jado Jado Vi Banere Bole Kaa and Uda Aida Eedi have been the most popular songs of its time. These are still played today on All India Radio. The social drama was one of the most successful films of its time.
Trivia
The makers originally wanted to sign Som Dutt for the film. However, destiny had its own plans. Sitting at Sunil Dutt's home, they end up narrating the film to him, who liked the subject so much and expressed his desire to do the film. The makers were happy to have a big name associated with their film as the leading man.
Sunil Dutt had played the role of Bandit in a couple of his films; Mann Jeete Jagg Jeete is one such film in which he reprised the character of Bandit.
The film subject had similarities to Sunil Dutt's previous film Mujhe Jeene Do and Raj Kapoor's Jis Desh Mein Ganga Behti Hai.
The film was wrapped in one month during its Punjab shooting schedule, while some songs were filmed in Bombay's film studios.
The film was released close to big Hindi films like Chor Machaye Shor, Khote Sikkay, Geeta Mera Naam, etc. The latter also had Sunil Dutt in the leading role.
---